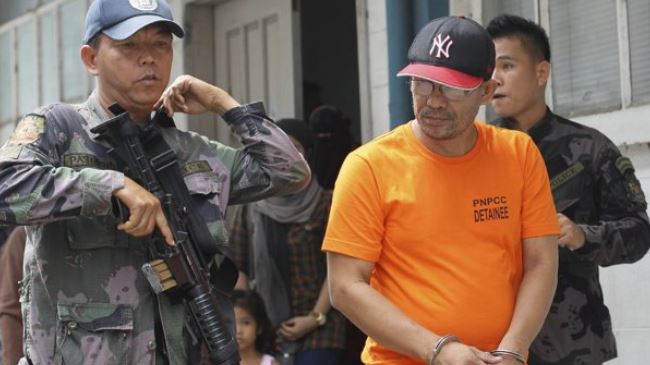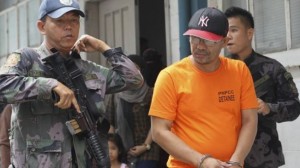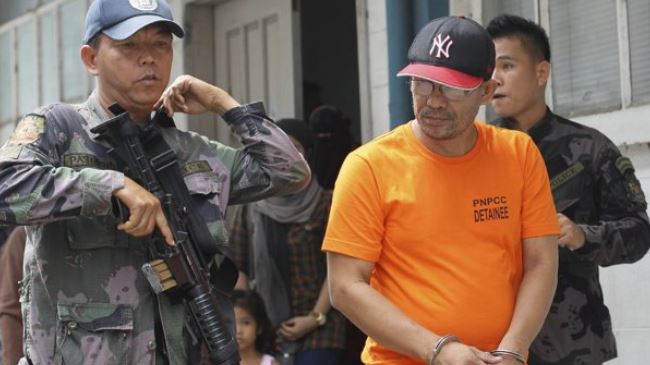 A captured Filipino militant commander has reportedly said that another top suspect who had been reported killed in a US-led airstrike two year ago is alive and is in the southern Philippines.
Khair Mundos, a commander of militant group Abu Sayyaf, who was detained by Filipino security forces near Manila's international airport on June 11, said Zulkifli bin Hir, aka Marwan, is alive.
Mundos told his interrogators that he traveled last year to a hinterland encampment of a reportedly separatist group in southern Maguindanao Province, where he met Marwan.
Marwan, who is on the FBI list of most-wanted terrorists and has a $5 million bounty on his head, was reported by the military to have been killed in a February 2012 airstrike on an Abu Sayyaf encampment in southern Sulu Province.
Mundos also acknowledged that his group has fallen into disarray, without a central leader, burdened by infighting and surviving largely on extortion and kidnappings, AP reported Wednesday.
Mundos' account, meanwhile, echoes military and police assessments of the Abu Sayyaf, which they said has been weakened and isolated in remote jungle patches in the south by years of US-backed Filipino military assaults.
The US State Department had formerly identified Mundos as a key Abu Sayyaf leader and financier. He had been captured in the southern Philippines in 2004 but escaped from jail three years later.
While in police custody, Mundos acknowledged having arranged the transfer of funds from the al-Qaeda terror network to the Abu Sayyaf to finance bombings and other terrorist actions in the south, also according to the US State Department.