Middle East
Syria
Car bomb blast claims nearly dozen lives in Syrian border town
Nearly a dozen people have lost their lives when a powerful car bomb explosion ripped through a northern Syrian border town seized by Turkish military forces and their allied militants in the aftermath of a cross-border incursion against militants from the Kurdish People's Protection Units (YPG).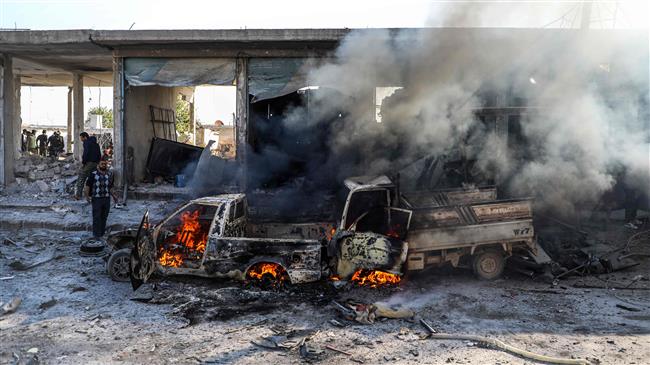 Witnesses and a rescuer said a car rigged with explosives went off in Tal Abyad, located about 500 kilometers (310 miles) northeast of the capital Damascus, on Saturday, leaving people ten people dead.
The so-called Syrian Observatory for Human Rights monitoring group put the death toll at nine, saying two children were among those killed in the blast.
There was no immediate claim of responsibility for the bombing.
Northern Syria has been shaken by repeated such bombings ever since Turkish troops and their Syrian proxies launched a ground operation against YPG militants last month.
On November 10, Turkey blamed Kurdish fighters for another bombing that took the lives of eight people in the village of Suluk, which lies southeast of Tal Abyad and close to the border with Turkey.
Another car bomb had killed 13 people in Tal Abyad a week earlier.
On October 9, Turkish military forces and Ankara-backed militants launched a long-threatened cross-border invasion of northeastern Syria in a declared attempt to push YPG militants away from border areas.