Syria
Car Bomb Explodes in al-Hamam Square in Lattakia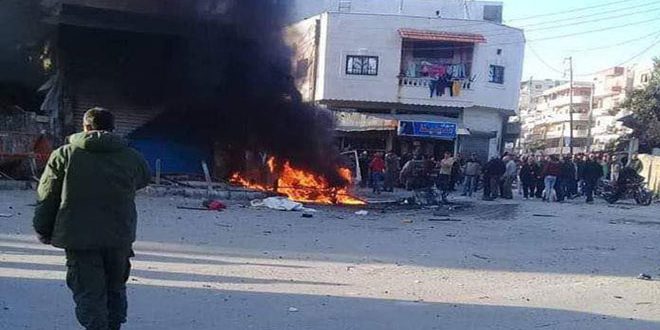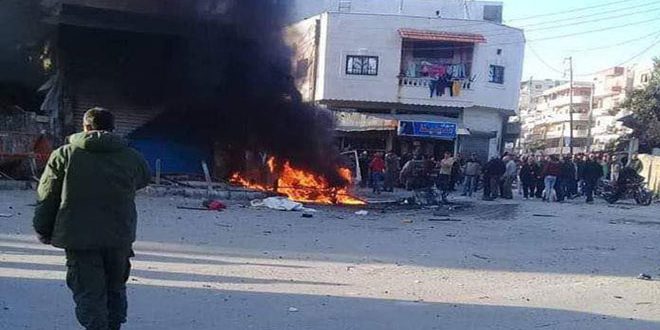 A car bomb exploded on Tuesday in al-Hamam Square in Lattakia, SANA's correspondent reported.
The correspondent said preliminary reports say the explosion of the car bomb, a Suzuki, caused the death of the driver and injured 4 others.
He added that the authorities disabled an IED in the same area before it could be detonated.