Palestine
Car bomb injures Hamas official in southwest Lebanon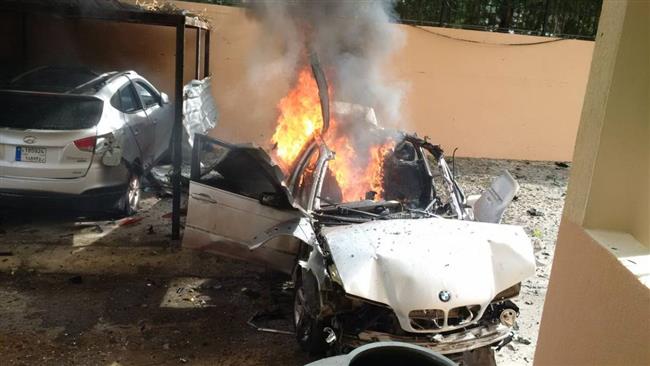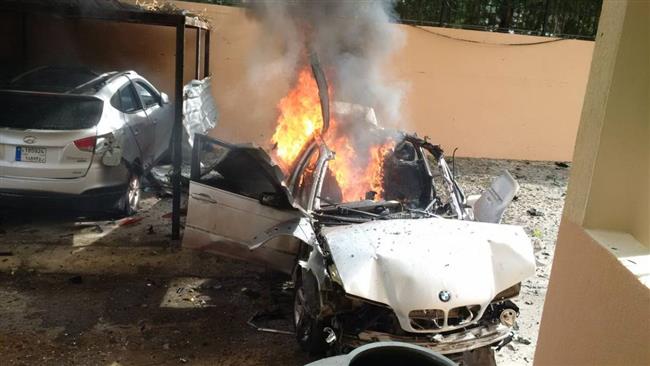 A car bomb has targeted an official with the Palestinian resistance movement of Hamas in southwestern Lebanon, injuring him.
The explosive went off in the Bustan al-Kabir neighborhood in the east of the city of Sidon on Sunday, Lebanon24 news website reported.
It said early reports indicated that the target of the attack had been Abu Hamza Hamdan, describing him as one of the leaders of the Gaza Strip-based group.
Some reports said that the blast had left a number of other people injured, as well.
Lebanon's An-Nahar newspaper posted a picture of a BMW in flames.
This is not the first time Hamas officials come under attack. Israel has assassinated many figures with the Palestinian group.
Last March, Tel Aviv assassinated Mazen Fuqaha, one of the group's senior figures, in Gaza City, Gaza Strip. The victim was shot with four bullets to his head.
In 2010, Israel had itself embroiled in an international scandal when its operatives used false European and Australian passports to assassinate senior Hamas figure Mahmoud al-Mabhouh in the United Arab Emirates.
The killing and the circumstances surrounding it also raised suspicions of complicity by Emirati intelligence and other services in the assassination.