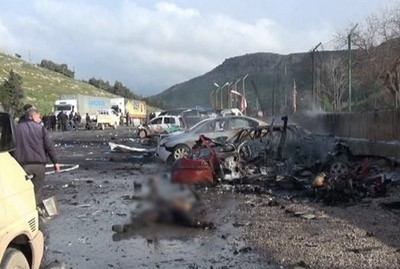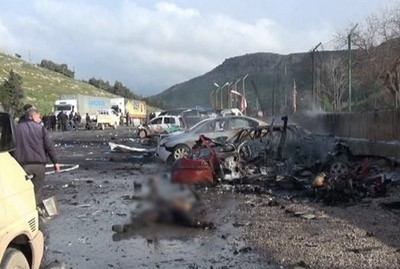 A car bomb exploded at a crossing on Turkey's border with Syria near the Cilvegozu border post on Monday, killing at least 13 people including 3 Turkish citizens and wounding 28 more.
Report said the death toll, including those who died in the hospitals, reached 13 and the number of the wounded people is 28, including 9 Turkish citizens and 19 Syrians.
Was it coming from Turkey?
Turkish government denied the allegations that are saying the car bomb was coming from the Turkish side. But some people said the car bomb was aiming to hit a central place in Syria. According to eye witnesses the car bomb was coming from Hatay where the armed terrorists equipped by the help of Turkish government overtly supporting the destructive terrorists with every kind of military equipment in order to overthrow the Assad regime who has been targeted by the US-Israel block along with western countries for his support to resistance groups such as Hezbollah and Hamas.
The agency added that the wounded people include 13 who are in a critical situation, 5 of them are Turkish citizens and 8 are Syrians.
The wounded people are being treated in Reyhanli and Antakia hospitals and other specialized hospitals.