Iraq
Car bombs kill 15 in Iraq's Mosul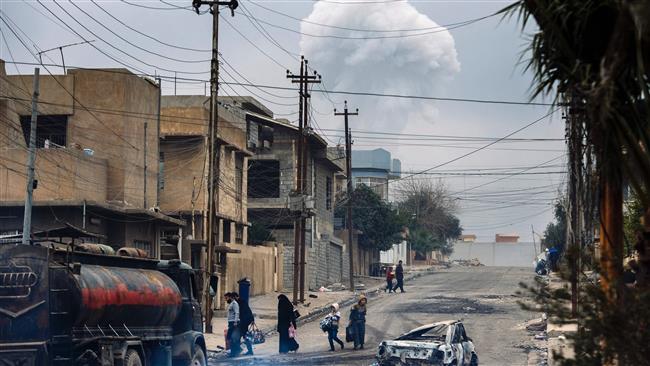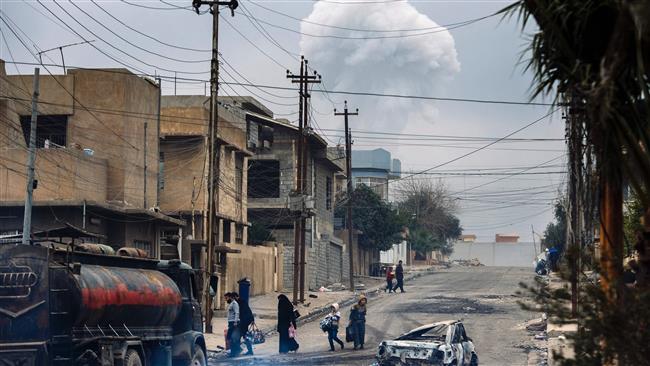 Two car bombs have targeted the Tal Yabes district of eastern Mosul, killing 14 civilians and one soldier.
The bombings, which occurred on Tuesday, also wounded 12 people.
Mosul is the last urban area in Iraq that is still controlled by Daesh. Large-scale operations are underway by the Iraqi military from several fronts to liberate the city.
Iraq's Counter-Terrorism Service (CTS) recently announced that around 90 percent of eastern Mosul had already been purged of Daesh.
Daesh has been attempting to slow the progress of the advancing Iraqi forces by planting car bombs on their way. Just days earlier, Iraqi troops were targeted with at least three car bombs in Mosul's neighborhoods of Shurta and Andalus.
A total of 137,880 people have been displaced from Mosul and neighboring areas ever since the start of the Iraqi operations, according to figures released by the International Organization for Migration (IOM) on January 9.
Daesh has been blocking the normal exit of civilians from the city.
Meanwhile, Iraqi forces have fully liberated two more areas in eastern Mosul, including the Bab al-Shams. An official with the security forces said Iraqi flags have been raised on buildings across the two neighborhood and that heavy human and material losses were inflicted in the Daesh terrorists in the areas during the course of the operations.