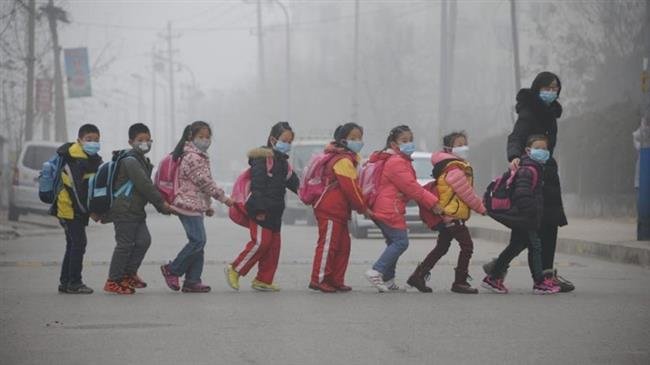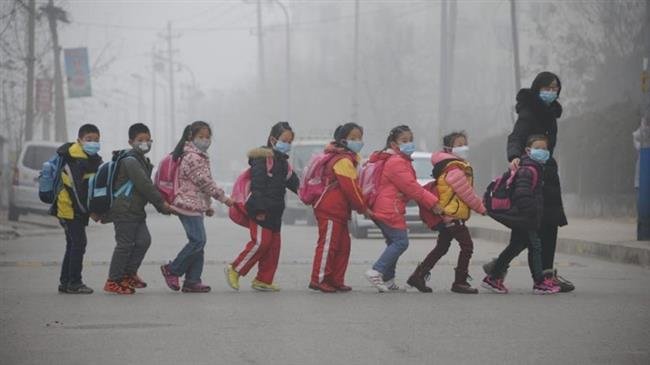 At least five children were killed and 18 other people injured after a speeding car rammed into a crowd of children and adults crossing a street in northeastern China, state media say.
According to a report by the official CCTV broadcaster, the deadly incident occurred on Thursday when a car veered onto the wrong side of the road and plowed through the line of young students in front of an elementary school in Huludao coastal city, in the northeastern province of Liaoning.
The report, published on CCTV's Weibo social media account, added that police had taken the driver into custody two hours later in a rural area outside the city and were investigating the cause of the incident.
It is not yet clear whether the car ramming was accidental or intentional.
Unverified videos circulating on social media appeared to show a speeding vehicle forcefully ramming into a lined group of schoolchildren, with bodies being thrown across the street. From other footage, screams and cries of children could be heard, as onlookers milled around the scene of the deadly collision.
The report further said that the victims of the crash were undergoing medical treatment.
China has recently seen a number of such deadly incidents.
Earlier this month, at least 13 people were killed when a bus plunged off a bridge in Chongqing Province after the driver entered a quarrel with a passenger.
Last month, a knife-wielding man drove a car into a crowd of pedestrians in the eastern city of Ningbo, claiming the lives of two people and wounding 16 others.
Back in September, at least 11 people lost their lives and 44 others sustained injuries after a man, driving an SUV, deliberately ran into a crowd of people at a plaza in the central province of Hunan, before jumping out and attacking victims with a dagger and a shovel.
The most common incentives are usually identified as mental illness, alienation from society, or a desire to settle scores.
Many online commentators speculated that the Thursday incident was another case of "baofu shehui," a phrase in Chinese that means taking revenge on society, used in China to describe the motives of people who carry out attacks on random civilians.