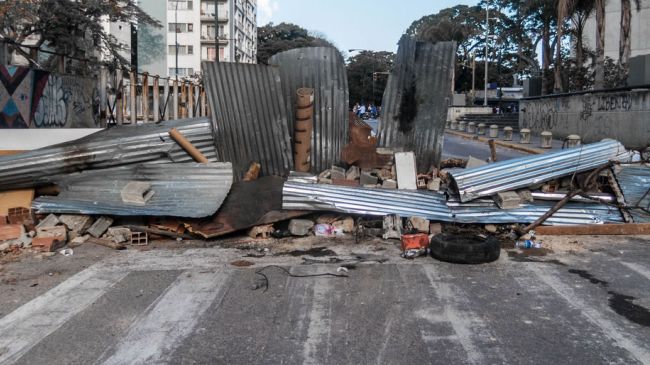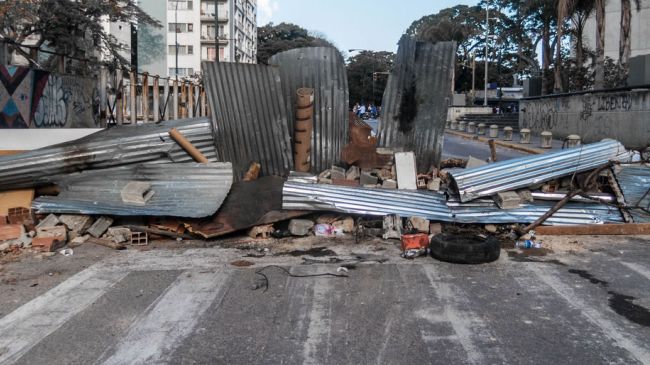 A Venezuelan municipal worker has been killed while removing a street barricade in the capital Caracas, where anti-government protesters have blocked streets with debris.
Caracas Mayor Jorge Rodriguez said in a tweet on Wednesday that Francisco Rosendo Marin was shot dead while clearing a barricade in the Montalban neighborhood in the capital's western section.
The mayor did not provide any other details; however, he blamed unnamed "terrorists" for the fatal shooting.
The latest death brings the number of fatalities following the country's political unrest to 30.
On March 16, a Venezuelan army officer died after being shot in the head during an anti-government protest in the central state of Aragua.
Venezuela has been the scene of violent pro- and anti-government demonstrations since early February. Anti-government protesters have set up barricades of debris and garbage to block streets and cause traffic disruptions.
The opposition criticizes the government for the high crime rate and economic hardships in the country, claiming that the policies of the administration of President Nicolas Maduro have led to a shortage of essential goods and a high inflation rate.
This is while the Venezuelan government says the United States is fanning the flames of the unrest in an effort to topple Maduro.
The Venezuelan leader ordered the expulsion of three US consular officials last month, accusing them of meeting with student protest leaders, under the guise of offering them visas, to destabilize the country.