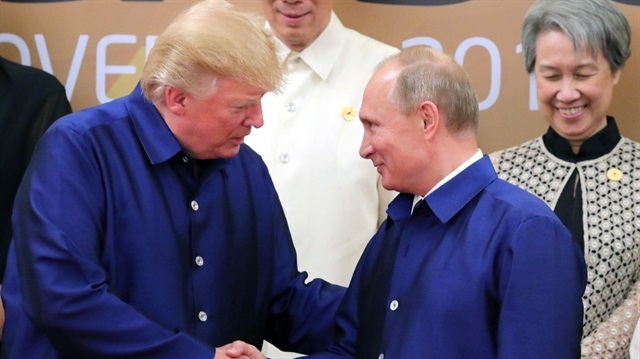 Former US President Jimmy Carter has suggested that Donald Trump's presidency is "illegitimate" because he was elected into office by Russian interference in the 2016 election.
Carter, 94, made the comments on Friday at a panel on human rights in Leesburg, Virginia, hosted by the Carter Center.
"There's no doubt that the Russians did interfere in the election, and I think the interference, although not yet quantified, if fully investigated, would show that Trump didn't actually win the election in 2016," Carter said.
"He lost the election, and he was put into office because the Russians interfered on his behalf," Carter added..
The panel's moderator and presidential biographer Jon Meacham then asked Carter if he believes that Trump is an "illegitimate president."
"Based on what I just said, which I can't retract," the former president responded to laughs from the audience. "I would say yes."
Carter served as the 39th US president from 1977 to 1981. A Democrat, he also served as governor of Georgia from 1971 to 1975.