North America
Catalonia parliament reaffirms plan for independence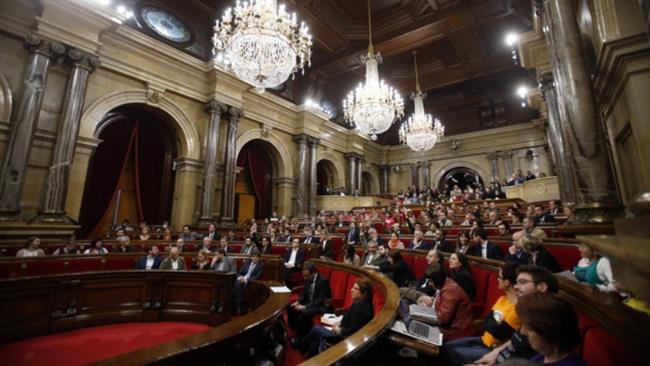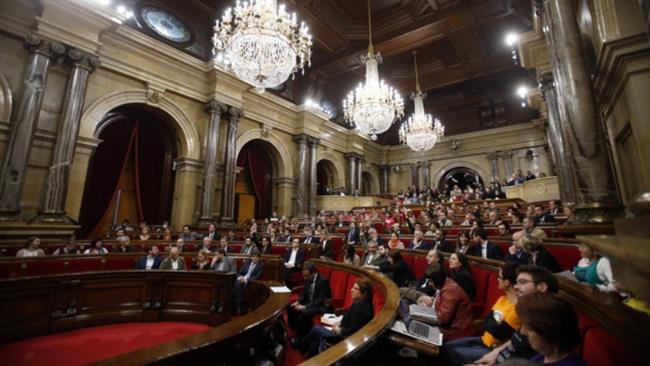 Pro-independence parties in Spain's autonomous Catalonia region have reaffirmed their plan to push ahead for separation from the mainland despite a Constitutional Court ban on the move.
The "Together for Yes" group and its coalition partner Popular Unity Candidacy (CUP) approved the motion in the Catalan regional parliament on Thursday.
This came in response to a decision by Spain's Constitutional Court to suspend the Barcelona-based legislature's roadmap for independence by 2017.
The Catalan pro-independence parties adopted a resolution on the separation process in November 2015 after winning a majority in the 135-seat parliament in September that year. Madrid has hit back and declared the move unconstitutional.
In 2014, an unofficial poll was held in Catalonia by the region's nationalists, in which 80 percent of the voters backed independence. The Constitutional Court immediately ruled the poll illegal.
The Catalan nationalists regarded the vote as a defining moment and said the September 2015 election was a de facto referendum on the region's independence.
Catalonia already has autonomy in health, education and policing. Catalan President Carles Puigdemont, however, wants to create a central bank, armed forces and diplomatic services.
The Spanish government has repeatedly ruled out the possibility of independence for Catalonia. The resource-rich region provides at least one-fifth of Spain's gross domestic product (GDP) and many of its residents believe they are disproportionately taxed by the government in Madrid.
Pro-independence sentiments began to soar among Catalans at the peak of Spain's economic crisis about four years ago, with secessionist parties arguing the region would be better off on its own.