Syria
Ceasefire reached in Homs, Syrian army to get full control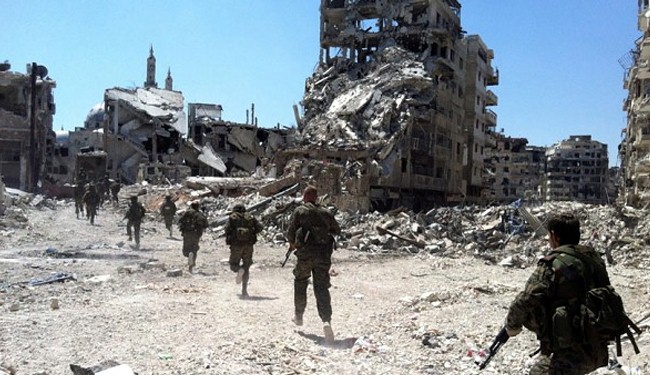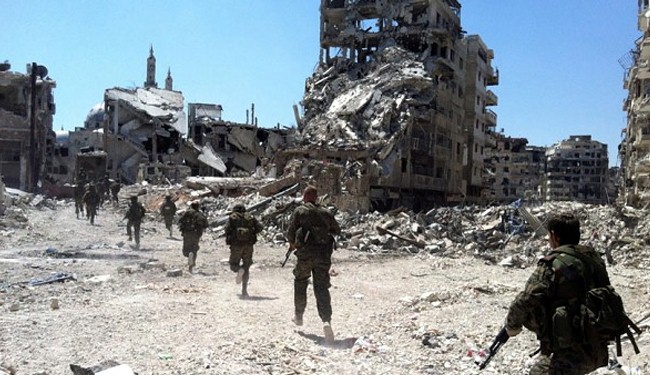 Syrian army and militant groups have reached a ceasefire agreement in the central city of Homs, to help aide delivery packages reach to occupied areas.
The so-called Syrian Observatory for Human rights said on Friday that the deal stipulated that armed groups withdraw from the districts they occupied in Homs and the national army get control of those areas.
The ceasefire should go into effect in 24 hours, the report added, without elaborating.
There was no immediate comment from the Syrian government.
At UN-sponsored talks between the Syrian government and opposition representatives held in Switzerland in January, international mediator Lakhdar Brahimi secured the safe departure of 1,400 civilians from the occupied areas in Old City of Homs.
Homs was the epicenter of the massive foreign-charged insurgency that has been gripping Syria for more than three years.
Militant groups have been occupying many areas in the vast province, using people as human shields to deter army improvements.
The occupation of such areas, with many people trapped inside, has left the army with no choice but to restrict access to the towns.
However Syrian authorities say they are using every means to send in humanitarian aid, but aid convoys get attacked by militant groups on the way.
Syria sank into war in March 2011 when pro-reform protests turned into a massive insurgency following the intervention of Western and regional states.
The unrest, which took in terrorist groups from across Europe, the Middle East and North Africa, has transpired as one of the bloodiest conflicts in recent history.