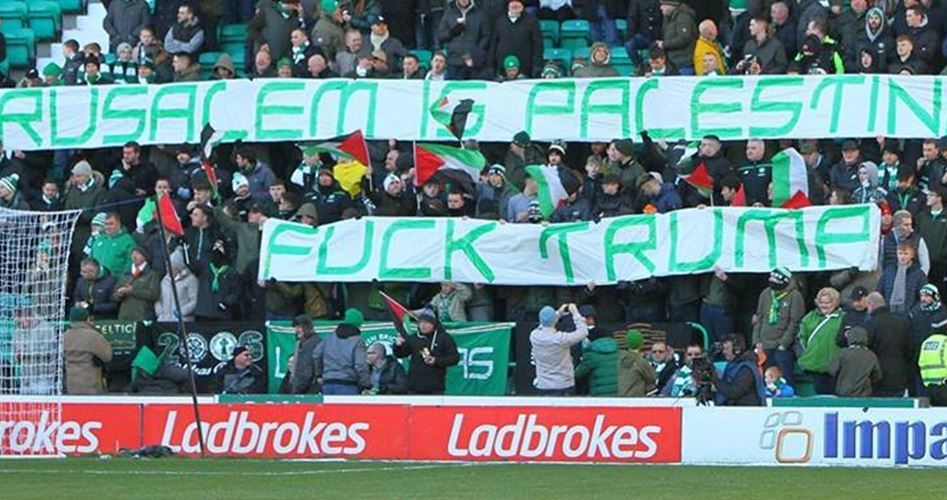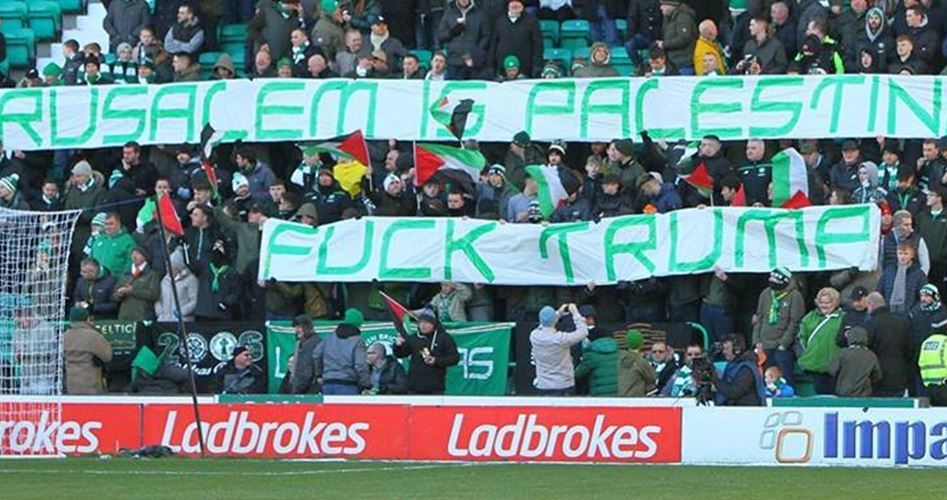 Celtic fans unfurled a banner saying "Jerusalem is Palestine F**k Trump" after the U.S. President's Jerusalem declaration, despite the fines levied on the Scottish club last year by UEFA for political statements.
During a match at Edinburgh's Easter Road stadium, Celtic football clubs' supporters showed their displeasure with Trump's announcement recognizing Jerusalem as Israel's capital, by raising a pair of banners before kick-off.
The banners read "Jerusalem is Palestine F**k Trump."
Last year, the fans' display of the Palestinian flag during a UEFA match against an Israeli team got the club fined £82,000. In response, the fans decided to raise an amount equal to the fine, not for the club, but for Palestinian refugees. So with a target of £82,000, the fans raised over £160,000 for Palestine.
Palestinian refugees at a camp in Bethlehem, in response to the solidarity shown by the Celtic fans, decided to raise money to pay the fine imposed on the club.
The stunt by Celtic supporters comes after furious protests swept the Middle East following a speech by President Trump officially recognizing Jerusalem as the capital of Israel.
The historic announcement has been likened to "opening the gates of hell." World leaders and allies condemned the move as protesters took to the streets from Palestine to Europe.