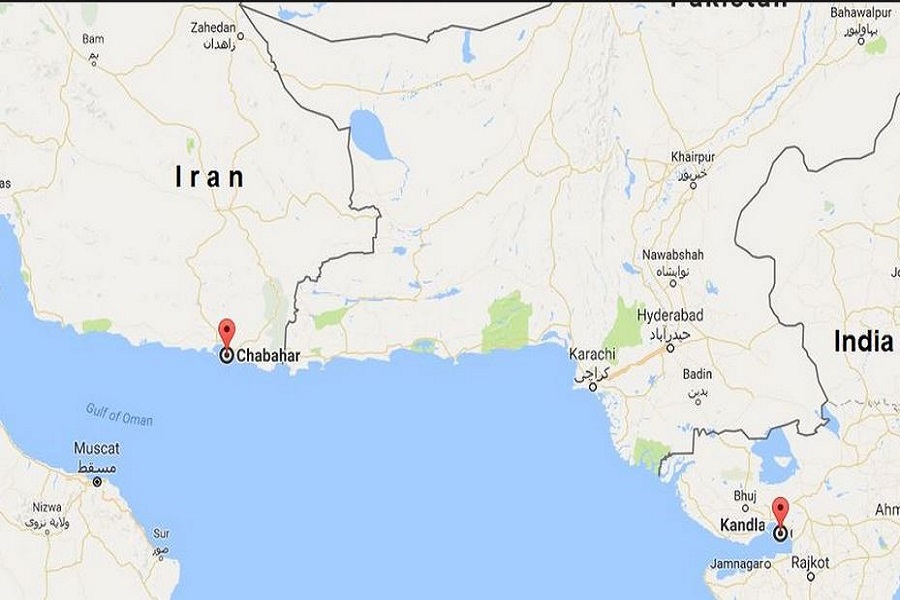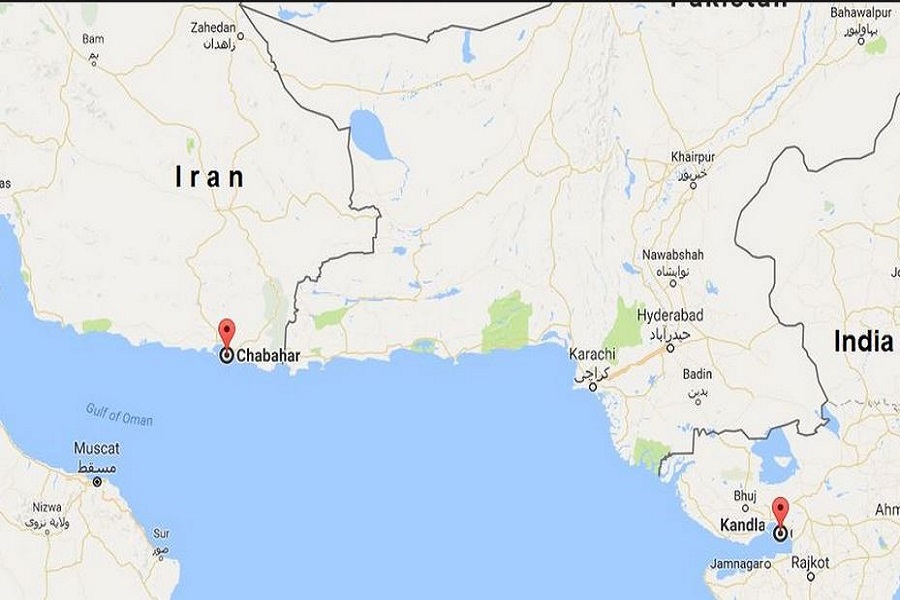 An Indian newspaper outlined the significance of Chabahar Port for India and said New Delhi could actually use this port to control the unpredictable conduct and policies of the US President Donald Trump in the region, in particular an increase of US military equipment.
'US President Donald Trump's waiver to India for the ongoing project in Chabahar Port in Iran was a relief to New Delhi. Especially because this waiver comes in addition to the six-month relief from sanctions on the import of Iranian oil granted to seven other countries, "The Economic Times" reported.
The daily wrote, 'Chabahar has been belatedly recognised by the US State Department as another important gateway to Afghanistan that could reduce its dependence on Karachi in Pakistan. Even more surprising is that the US has still not reacted to India's decision to buy the S-400 Triumf missile defence system from Russia, despite the 'Countering America's Adversaries'.
To say that this waiver is meant to enhance India's role in Afghanistan, in accordance with the National Security Strategy (NSS) announced by Trump in December 2017, sounds rather suspect. New Delhi should be wary of the present White House whose Cabinet members sign treaties, while the president imposes sanctions through midnight tweets,' the daily added.
The only possible answer is that the US government is waiting for India to announce mega defence deals to appease the irate god in the White House. One should go back to the recent proceedings of the 2+2 Dialogue between India's foreign and defence ministers with their US counterparts held in September. This meeting resolved India's objections to the Communications Interoperability and Security Memorandum of Agreement (Cismoa), and came up with a more accommodating Communications Compatibility and Security Agreement (Comcasa).
'Interoperability' has always been regarded as an offensive term that puts India in the position of a supplicant, or underling, of the US. It has, therefore, raised a lot of hue and cry. That is because the template of interoperability is well-known and available in the US' defence partnership with non-NATO countries like Brazil, Morocco and South Korea. So, replacing it with Comcasa, whose nature and scope is safely hidden in a classified document, is more practical.
Since 2008, India has signed up for more than $15 billion in arms with the US for the C-17 Globemaster and C-130J transport planes, P-8I maritime reconnaissance aircraft, M777 howitzers, Harpoon missiles, and Apache and Chinook helicopters. This order book is set to see a further hike with the US likely to accept an Indian request for Sea Guardian drones.
In addition, US Defence contractors such as Lockheed Martin and Boeing are also strong contenders for a number of high-profile arms deals, including the recently floated tender notices for 110 fighter planes for the Indian Air Force, 57 multi-role carrier borne fighters (MRCBFs) for the Indian Navy, and 234 naval utility and multi-role helicopters.
With such huge orders in the pipeline, any US administration would be severely restrained in annoying New Delhi, whatever be the latter's relations with Iran or Russia. The underlying US 'India policy' norm is that New Delhi reduces its dependence on Iran for oil imports and with Russia on defence imports, and replace them with Saudi Arabia and the US. How India will continue to juggle four balls in the air – and for how long – will test the agility of its foreign policy.