Africa
Chadian jet 'accidentally' drops bomb on senior army officer's house, killing four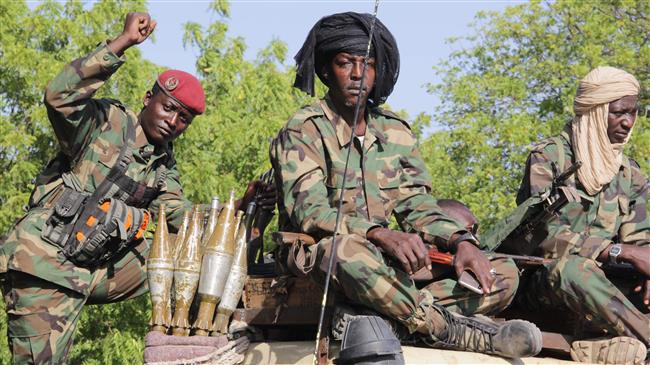 Four people were killed and two others wounded in Chad when a bomb "accidentally dropped" from a jet onto the house of a senior army officer near the capital, N'Djamena, a prosecutor and an air force officer say.
An AFP journalist said the bomb hit and destroyed the house of Mahamat Saleh Arim, deputy commander of the presidential guard and a close ally of President Idriss Deby Itno, which lies near the Adji Kossei airbase.
The house was just meters from the Chad headquarters of the French-led Operation Barkhane, which purportedly seeks to counter Takfiri militants in the African country. France is a former colonizer of the region.
"An investigation is underway to determine the circumstances of this incident," Youssouf Tom, the public prosecutor at the N'Djamena High Court, told AFP.
The strike claimed the lives of two women and two children, an air force official said.
"The plane was taking off when the bomb broke loose, and hit a private residence in the city that houses soldiers' families next to the airbase," an air force officer, who asked not to be named, told AFP.
Chad has used the Russian-made Sukhoi jets in airstrikes against Boko Haram militants in the Lake Chad region following the killing of 98 Chadian soldiers last month in an attack by the Takfiri militants.
Boko Haram's 10-year militancy in northeastern Nigeria is estimated to have killed 35,000 people and forced about two million others to flee their homes.
The militant group's sphere of activities spreads across Niger, Chad, and Cameroon. Those countries have created a joint military force to stop the terrorists from further spreading, but sustained efforts to eradicate the militants have failed and the military continues to suffer heavy losses.