Iran
"Chanting death to America to continue, as long as we live"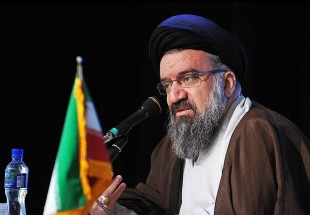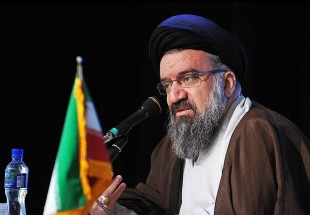 Speaking at a memorial program for the martyred seminary students, Ayatollah Ahmad Khatami, a member of the Assembly of Experts, said that the cessation of the slogans "Death to Israel" and "Death to America" would mean the abandonment of the ideals of the late Imam Khomeini and the martyrs who fought for the Islamic Revolution and stressed that as long as we live, these slogans will continue.
He noted that the Zionist regime will not exist in 25 years, as we believe it.
Ayatollah Khatami pointed out that the US, despite the numerous defeats of its policies throughout the world, still persists with its imperialistic temperament, adding: "The US' nature is based on imperialism and oppression and this is unchangeable."
His Eminence said that the Americans' deception is obvious and added: "As we can see, the American presidential candidates are trying their best to vilify the Islamic Republic of Iran."
The Iranian scholar explained that resistance is the only answer to enemies' hostility, not negotiations, stressing that the Palestinian Intifada has made the Zionists miserable and this is what God has stated in the Quran.