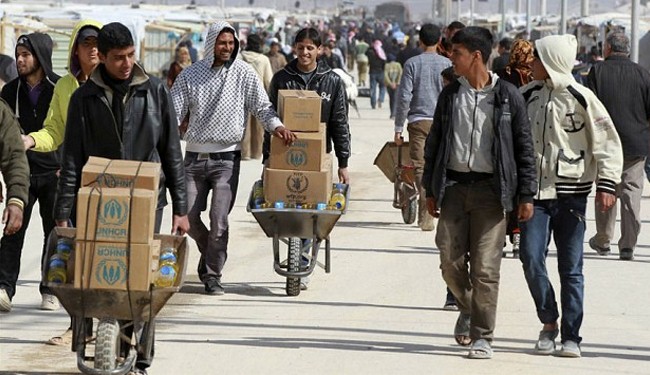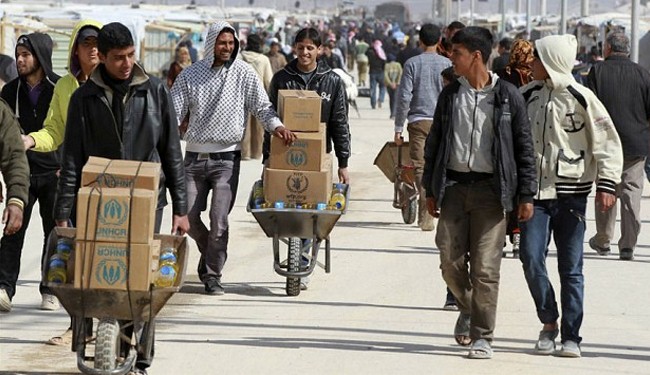 Charity organizations have pledged $400m to help alleviate the humanitarian plight of Syrians affected by the foreign-hatched conflict, participants at a meeting of charitable NGOs say.
Kuwait's International Islamic Charitable Organization (IICO) said on Tuesday that Kuwaiti charities pledged $142 million on Tuesday, while dozens of NGOs attending the meeting promised the rest.
The funds will target people inside and outside Syria, where more than 100,000 people have been killed and millions displaced during the 34-month conflict so far, IICO said in a statement cited by the KUNA news agency.
Tuesday's gathering came a day before the Second International Humanitarian Pledging Conference for Syria, which aims to raise $6.5 billion for more than 13.4 million Syrians facing extreme conditions inside the country and in neighboring nations.
At a similar meeting last year, NGOs pledged $182 million for Syrian refugees.
The United Nations has described the appeal as the largest ever in its history for a single humanitarian emergency.
UN Secretary General Ban Ki-Moon will chair the one-day ministerial-level meeting, which will be opened by Kuwait's emir, Sheikh Sabah al-Ahmad al-Sabah.
Around 69 countries and 24 international organizations are attending.
The conference will be attended by US Secretary of State John Kerry, who arrived in Kuwait late on Tuesday after meetings on the Syria crisis in Rome and Paris.
The UN has said it needs $2.3 billion to support 9.3 million people inside Syria and $4.2 billion for refugees, expected to nearly double to 4.1 million by the end of the year.