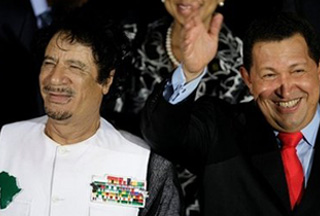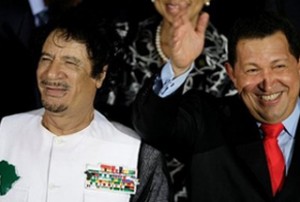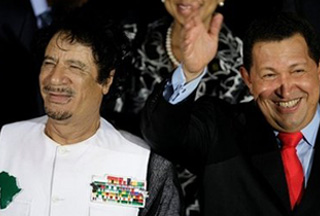 Hugo Chavez and Moammar Gadhafi have called on Latin and African nations to come together and form a strong intercontinental alliance against the "empires of the North."
The Venezuelan President, speaking at the opening ceremony of the first two-day summit of African and Latin leaders on Venezuela's Margarita Island on Saturday described the event as "a summit of great importance for the struggles of the South."
"Only united will we be free," Chavez was quoted by AP saying.
On his part, the Libyan leader who is visiting Latin America for the first time, said if the two regions joined forces they would be able to establish an economic and political powerhouse, adding that together "we can transform the world."
Gadhafi also proposed a defense alliance of South American and African countries, calling it the "NATO of the South" – an idea Chavez has put forward in the past.
Gadhafi reiterated the regional nations could assume a better role in this way by making decisions about their development and they would be no longer subordinated to the decision made by the NATO or the UN Security Council.
The purpose of the second regional meeting participated by 20 leaders from Africa and Latin America, is to enhance the cooperation of participating countries in food crisis, finance, economy and environment.
The participants further, seek the expansion of agreements and action plans that began in early 2006 at the first summit held in Abuja, Nigeria.