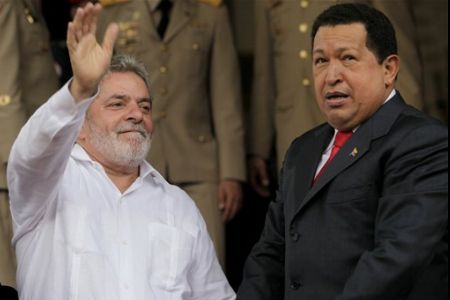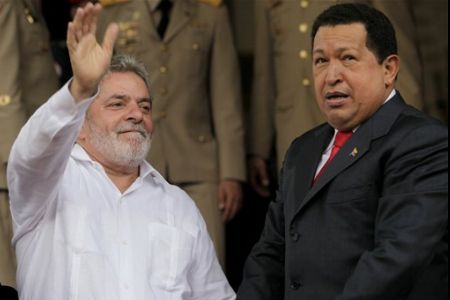 Venezuelan President Hugo Chavez is optimistic about Brazil's mediation efforts aimed at mending ties between his country and Colombia.
Following charges leveled by Bogota that Venezuela is sheltering Colombian rebels, Chavez broke off diplomatic relations with Colombia and deployed forces along the border between the two Latin American nations.
On Friday, Chavez said his foreign minister, Nicolas Maduro, will travel to Bogota on Saturday to attend the inauguration ceremony of Colombian president-elect Juan Manuel Santos.
"We're very optimistic," Chavez was quoted by the Associated Press as saying.
Brazilian President Luiz Inacio Lula da Silva who will also attend the ceremony, has been seeking to push for restoration of talks between Venezuela and Colombia.
After meeting with Silva, Chavez said the Brazilian leader is going to Colombia with "a mission that we've discussed quite a bit today."
Chavez has expressed hope that his new Colombian counterpart will take a more moderate line, different from that of his hard-line predecessor Alvaro Uribe.