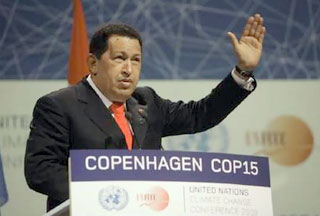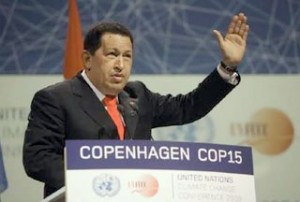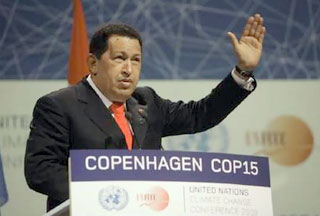 Venezuelan President Hugo Chavez says his American counterpart Barack Obama should give his Nobel Peace Prize back as he is sending more soldiers to war-weary Afghanistan.
"He [Obama] got the Nobel Peace Prize almost the same day as he sent 30,000 soldiers to kill innocent people in Afghanistan," he said during a speech at a climate change conference in Denmark.
"Obama should give back the prize," Chavez added on Thursday.
The Venezuelan president also suggested that Bolivian President Evo Morales would have been a better choice for the award.
Obama collected the prize earlier this month following his decision to send 30,000 additional US forces to the war-torn country after eight years of conflict.
According to an opinion poll after the event, up to 60 percent of the respondents said that it was wrong for Obama to collect the prize.
Meanwhile, Chavez accused the Netherlands and the US of plotting to attack Venezuela as Washington sent military equipment to three Dutch islands off Venezuela's Caribbean coast, Aruba, Curacao and Bonaire.
"They are three islands in Venezuela's territorial waters, but they are still under an imperial regime: the Netherlands," the president noted.
"Europe should know that the North American empire is filling these islands with weapons, assassins, American intelligence units, and spy planes and war ships."
In response, State Department spokesman Ian Kelly denied that US military personnel in the Caribbean are planning to attack Venezuela.
"These allegations are baseless. These are routine exercises. We seek cooperation with the region," Kelly said.
Chavez, however, described the cooperation as part of a broader plan for weakening leftist governments throughout Latin America and the Caribbean, including Ecuador, Nicaragua, Bolivia and Cuba.
"It's a threat to all the people of Latin America and the Caribbean," he said.