General
Chavez: US waging terror campaign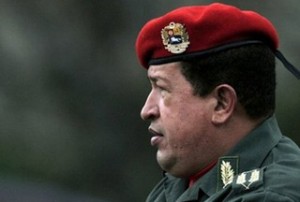 Venezuela's President Hugo Chavez accuses the United States of leading a 'terror campaign' by implicating Caracas and the National Guard in drug trafficking.
"The Yankees are accusing us and the Venezuelan National Guard. They are waging a terror campaign claiming that the National Guard is supporting illegal drug trade and criminal gangs…," DPA quoted Chavez as saying on Tuesday.
"I want to reiterate my faith and conviction on the Bolivarian National Guard which is fighting, together with the Venezuelan people, drug trafficking," he added speaking in the capital, Caracas in commemoration of the service's 72nd anniversary.
The comments came as a response to a last-month US Congress report which had alleged that the Venezuelan state and the servicemen had turned the Latin American country into a drug transit point.
"A high level of corruption within the Venezuelan government, military and other law enforcement and security forces contributes to the permissive environment," The Wall Street Journal quoted the contents of the report as reading on July 16.
The report, by Congress' Government Accountability Office, also said that Caracas would allow the Colombian Marxist guerillas, FARC and 'other' illegal armed groups to exist within the country and provide them with support. The groups, the report alleged, would in turn, carry out the alleged shipment.
The US paper quoted Venezuelan ambassador to Washington, Bernardo Alvarez Herrera as pointing to the badly-though-out allegations, which threatened US President Barack Obama's recent overtures towards Venezuela.
He also asserted Caracas' "complex fight against drug trafficking" which, he said, had won the support of the Organization of American States, Interpol and many others.