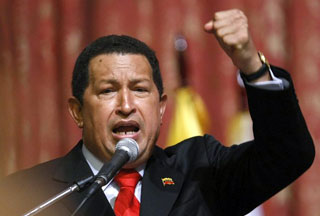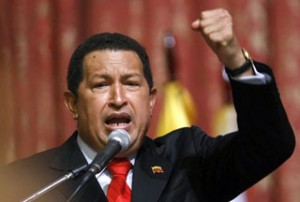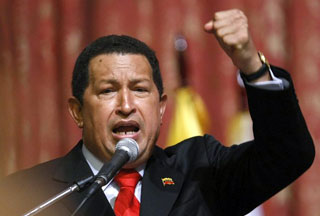 In an interview with Le Figaro, Chavez accused Israel of genocide against the Palestinians, rejecting that the Israeli offensive in Gaza early this year was provoked by rocket attacks from Hamas, a Palestinian movement in charge of the tiny strip.
"The question is not whether the Israelis want to exterminate the Palestinians. They're doing it openly," Chavez told the French paper. "What was it, if not genocide?"
"The Israelis were looking for an excuse to exterminate the Palestinians," he added.
However, when asked if he recognized the rights of Israel to live within secure and recognized borders, the Venezuelan president made a controversial acknowledgement, admitting that he recognized such rights for Israelis.
"I recognize the right of Israel to live, like those in every other country. They all have the same rights, and that includes the future Palestinian state. But Israel must respect this principle of self-determination for Palestinians," Chavez said.
The controversial comment comes as Venezuela ordered the expulsion of the Israeli ambassador and some embassy staff from Caracas earlier in 2009 to protest the Israeli offensive in the Gaza Strip.
Following the expulsion, Israel declared Venezuela's ambassador to Tel Aviv and two other embassy staffers persona non grata.
The Latin American leader made the controversial remark about Israel while admitting his close alliance with the Iranian president, Mahmoud Ahmadinejad.
"I am actually friends with President Ahmadinejad. I am his ally," Chavez said.
President Ahmadinejad has in many of his tirades against Tel Aviv stated firmly that he does not recognize Israel.