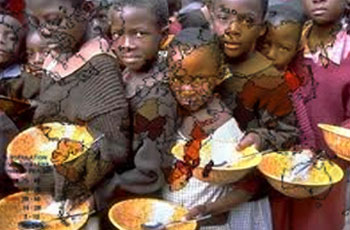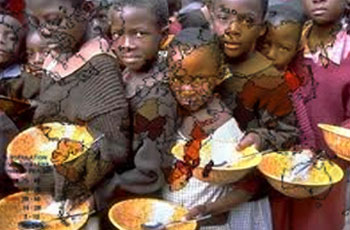 The number of children in absolute poverty in the UK will rise by 500,000 to 3 million by 2015 due to government cuts, the Institute of Fiscal Studies (IFS) warned Tuesday.
The IFS, the UK's leading public finance thinktank also reported that there will be the biggest fall in middle-income families since the 1970s.
In a bleak assessment of government changes in benefits and taxation, it said that by 2020, 3.3 million young people – almost one in four children – will find themselves in relative child poverty.
The increase will leave Britain on course to miss legally binding targets by some two million to reduce child poverty by 2020.
'Absolute and relative child poverty are forecast to be 23% and 24% in 2020–21 respectively. These compare with the targets of 5% and 10%, set out in the Child Poverty Act (2010)," the IFS said.
'This would be the highest rate of absolute child poverty since 2001/02 and the highest rate of relative child poverty since 1999/2000.' it said.
A child is considered to be in relative poverty if he or she lives in a household whose income is below 60% of the average in that year.
The government plans to introduce a Universal Credit scheme to reduce poverty, but the report warned the effect will be swamped by the 'large decline in real incomes" and the new slower system of uprating means-tested benefits.
It warned that average income is expected to fall by around 7% in real terms – the largest three-year fall for 35 years – in the years just before the new welfare system is brought in.