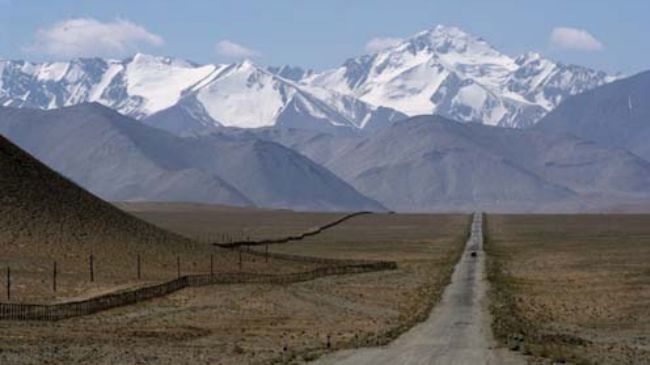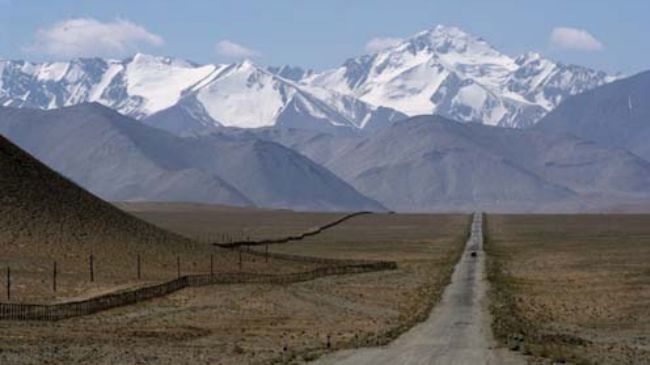 Head of Tajikistan's Social Democratic party Ramatillo Zoirov says that Chinese forces have made noticeable advancements into Tajikistan's territories beyond the Gorno-Badakhshan Province.
Zoirov told a news agency belonging to the Islamic Movement of Tajikistan that Chinese border guards have entered the town of Murghab, as much as 20 kilometers into Tajikistan's territories.
He added that he has seen the Chinese guards in areas deep in Tajikistan territories during a visit to Murghab.
The advancement comes as only 1,000 square kilometers of gold-rich Murghab is considered to be China's territory under a border agreement between the two sides.
In 2011, Tajikistan ended more than 100 years of territorial dispute and ceded 1,142 square kilometers of its total 143,000 square kilometers to China, the world's third largest country.
Meanwhile, officials say Tajikistan has transferred its military forces to the Gorno-Badakhshan Province to prevent local protests against the country's decision to hand over another area of Murghab to China in order to pay off its debt to Beijing.