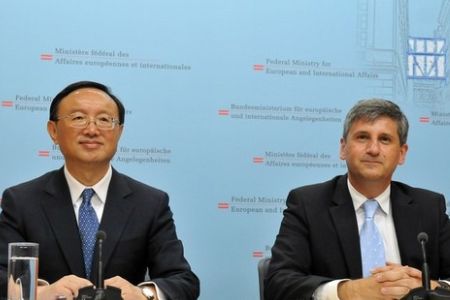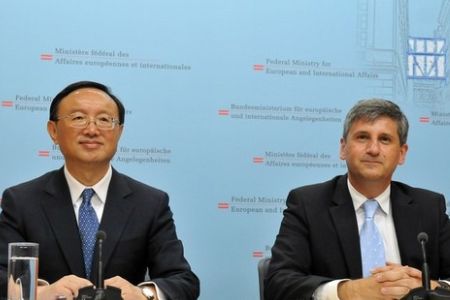 China's Foreign Minister Yang Jiechi has called for further diplomatic effort to help resolve the standoff over Iran's nuclear program.
Speaking along with his Austrian counterpart Michael Spindelegger in Vienna on Sunday, China's top diplomat insisted that the P5+1 group, namely the US, Britain, China, France, Russia and Germany, should intensify diplomatic talks on Iran's nuclear program, IRNA reported.
"China continues on the path of negotiations," regarding the Islamic Republic's nuclear energy program, Jiechi noted.
Iran has already voiced readiness to hold talks with the P5+1 group on its nuclear program in September, after the Islamic holy month of Ramadan.
Iran's Foreign Minister Manouchehr Mottaki said on Sunday that Tehran was ready for technical talks on swapping low-enriched uranium for nuclear fuel.
Mottaki told reporters during a news conference in Istanbul that Iran's willingness for discussions will be conveyed in a letter on Monday to the International Atomic Energy Agency.
He made the comments after holding trilateral talks with his counterparts from Turkey and Brazil.
Iran, Brazil and Turkey issued a joint nuclear fuel swap declaration on May 17, based on which Tehran agreed to an exchange on Turkish soil of 1,200 kg of its low-enriched uranium with fuel for its research reactor.
The US and its European allies snubbed the declaration and used their influence on the UN Security Council to impose a fourth round of sanctions on the country.
The western powers have made an attempt to portray Iran's nuclear enrichment program as a threat despite assurances from the International Atomic Energy Agency on the non-diversionary nature of Iran's program.