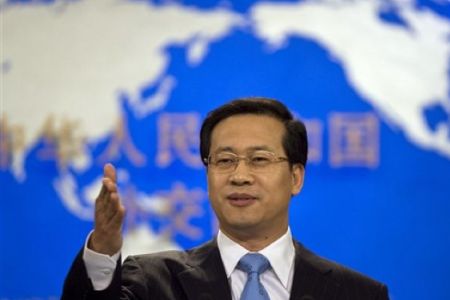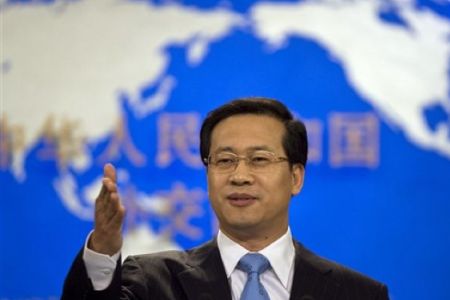 Following the EU proposal for talks with Tehran in mid-November, China has also called for a "comprehensive and long-term solution" for Iran's nuclear program.
Last week Catherine Ashton proposed three-day talks over Iran's nuclear program in mid-November in the Austrian capital of Vienna, expressing hope that Tehran would "respond positively" to the offer.
Iranian Foreign Minister Manouchehr Mottaki welcomed the new offer for the resumption of talks over Iran's nuclear energy program, and later said that Tehran is negotiating with the P5+1 to determine the exact date and venue for talks.
"Under the current circumstances, all relevant parties should increase diplomatic efforts and restart the Iran nuclear talks for a comprehensive, long-term and proper solution," Xinhua quoted Foreign Ministry spokesman Ma Zhaoxu as saying on Tuesday.
"China has always advocated a peaceful resolution of the issue through dialogue and negotiations," Ma said.
Iranian President Mahmoud Ahmadinejad on Sunday re-emphasized the importance of observing the Islamic Republic's previous preconditions for holding talks with the P5+1 — China, France, Russia, the UK and the US plus Germany.
He said that the six major powers should determine whether they are committed to IAEA regulations and announce whether their motive for talks is cooperation or animosity towards the Islamic Republic.
Although Tehran has repeatedly announced its readiness to resume talks on its nuclear program, it has also stressed that any negotiations must be conducted within the framework of the Tehran declaration.
Tehran issued a nuclear declaration with Ankara and Brasilia based on which Iran agreed to ship most of its low-enriched uranium to Turkey in exchange for fuel.
The US and its allies used their influence on the UN Security Council to impose the fourth round of sanctions against Iran over the allegations that Tehran is pursuing a nuclear weapons program.
Iran says its nuclear program is peaceful and within the framework of the Nuclear Non-proliferation Treaty, to which it is a signatory.
The International Atomic Energy Agency, in its several reports, has also verified the country's non-diversion from its peaceful path.