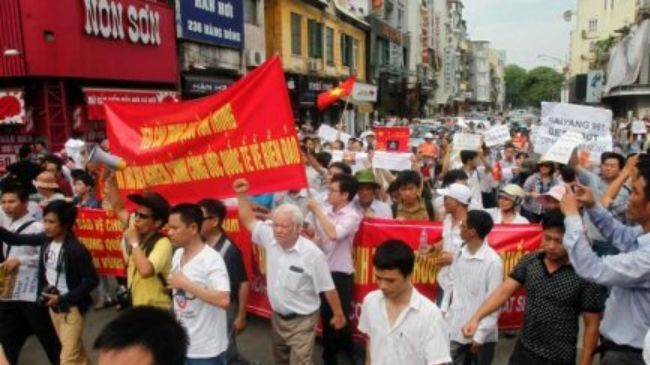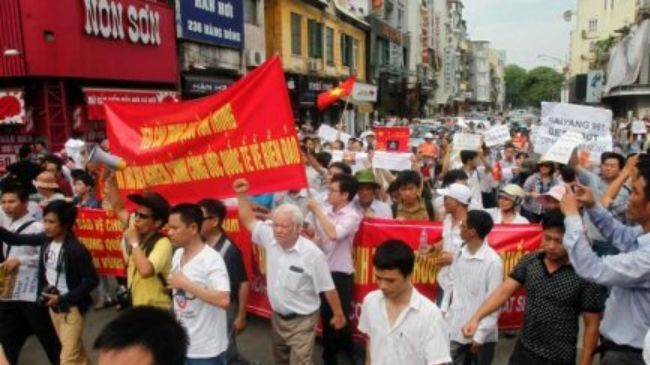 China has evacuated over 3,000 of its citizens from Vietnam following a fresh wave of anti-Beijing protests, a report says.
According to a Sunday report by China's official Xinhua news agency, the citizens "returned to China with the assistance of (the) Chinese Embassy to Vietnam."
"Sixteen critically injured Chinese nationals were evacuated from Vietnam early Sunday morning aboard a chartered medical flight arranged by [the] Chinese government," the report added.
China's decision to deploy its Haiyang Shiyou 981 oil rig in disputed waters in the South China Sea has sparked anti-China riots in Vietnam.
On Saturday, China recommended its nationals not travel to Vietnam due to the protests.
"The foreign ministry advises Chinese nationals temporarily not to travel to Vietnam. [It also advises] Chinese citizens and structures in Vietnam to increase their risk-awareness, to strengthen their security prevention measures, and to avoid leaving [their premises]," China's Foreign Ministry said in a statement published on its website.
China and Vietnam are locked in a longstanding territorial dispute in the South China Sea over islands and waters claimed by both countries.
Beijing claims sovereignty over almost the whole of the South China Sea, which is also claimed in part by Brunei, Vietnam, Malaysia and the Philippines. The waters are believed to sit atop vast reserves of oil and gas.
Beijing has also frequently warned the United States to be cautious in its words and actions with regard to territorial disputes involving China and its neighbors. Senior Chinese officials have repeatedly called on Washington not to take sides over the issue.
On Tuesday, Chinese authorities accused the US of emboldening Asian nations in their territorial disputes with Beijing. China's Foreign Ministry said the US has been making a series of erroneous remarks and is encouraging certain countries to behave arrogantly toward Beijing.