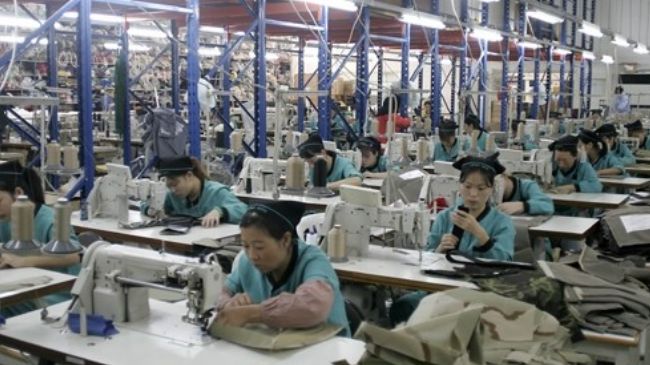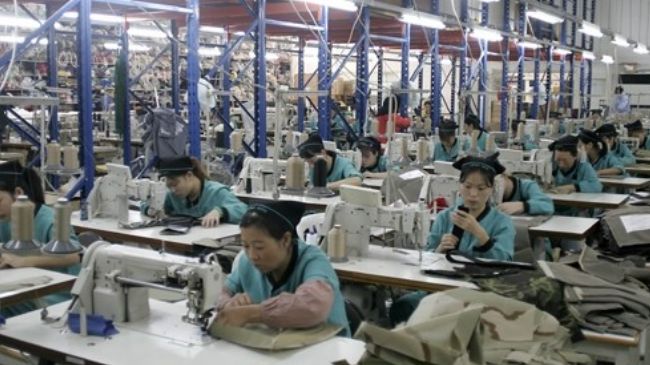 British bank HSBC says China's manufacturing sector experienced a decline in growth in January for the first time in six months.
The banking and financial services company released the results of a survey on Thursday, showing that China's Purchasing Managers' Index (PMI) had dropped from 50.5 in December 2013 to 49.5 this month.
The PMI, which tracks manufacturing activity in factories and workshops, was the lowest in the world's second largest economy in the month of January since last July. The index in July was 47.7.
The report is in line with figures released in a survey earlier this month, also showing a drop in last month's PMI in comparison with last November's 50.8.
A PMI of over 50 shows an expansion of a country's manufacturing sector on a month-to-month scale. A PMI of 50 represents stability or no change. It is also referred to as the Institute of Supply Management (ISM) index.
The HSBC said that the new reading "signaled a deterioration of business conditions" in China's manufacturing industry.
According to the survey, the index showed weakness in China's overall factory output and new businesses.
HSBC's Hong Kong economist Qu Hongbin said the decline was partially a result of "weaker export orders and slower domestic business activities during January."
"Policymakers should pay attention to downside risks and preemptively fine-tune policy to steady the pace of growth if needed."
Economists say China's economy, which plays a major role in regional and global growth, is of great concern. Some say the economy is slowing once again after enjoying a pick-up in the middle of 2013.
China maintained its slowest expansion in over a decade in 2013, with a 7.7 percent economic growth.