China
Asia-Pacific
Economy
North America
China imposes sanctions on former US commerce secretary Ross, others
China has hit US-based institutions and individuals, including former Commerce Secretary Wilbur Ross, with retaliatory sanctions following recent American sanctions on Chinese officials in Hong Kong.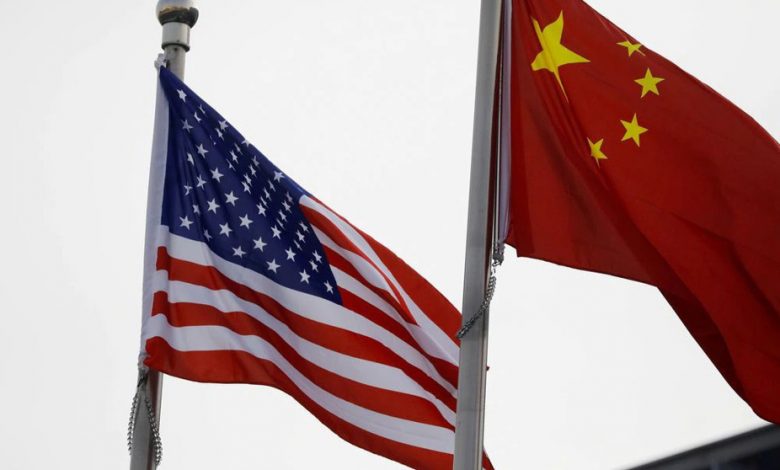 Beijing's punitive measure against Washington on Friday came just ahead a planned visit to China by US Deputy Secretary of State Wendy Sherman amid intensifying tensions between the world's top economic giants.
Explaining the tit-for-tat move, China's Foreign Ministry said, "The US side concocted the so-called Hong Kong business advisory, baselessly smeared Hong Kong's commercial environment, and illegally sanctioned Chinese officials in Hong Kong."
"These actions seriously violated international law and the basic principles of international relations, and seriously interfered in China's internal affairs," the ministry added in a Friday statement.
The ministry further declared that in addition to Ross, Beijing would sanction US-China Economic and Security Review Commission Chairman Carolyn Bartholomew, former Congressional-Executive Commission on China staff director Jonathan Stivers, DoYun Kim from the National Democratic Institute, International Republican Institute associate director Adam King, Human Rights Watch China director Sophie Richardson and the Hong Kong Democracy Council.
"Hong Kong affairs are purely China's internal affairs. Any attempt by external forces to interfere in Hong Kong affairs is a mere stumbling block," the statement emphasized.
Reacting to Beijing's retaliatory move, White House press secretary Jen Psaki insisted during her regular press briefing on Friday that Washington was "undeterred" by the Chinese sanctions, which came after Washington last week issued its business advisory for Hong Kong and imposed sanctions on more Chinese officials over what it claimed to be Beijing's crackdown on democracy in the former British colony.
"These actions are the latest examples of how Beijing punishes private citizens, companies and civil society organizations as a way to send political signals," Psaki claimed, noting that they reflected the dangers that Washington had warned about.
"Americans of both parties oppose these outrageous moves to target those who defend universal human rights and fundamental freedoms, and Beijing's attempt to intimidate and bully internationally respected NGOs only demonstrate its further isolation from the world," she added, referring to non-governmental organizations.
Observers, however, insist that such US-based institutions have commonly served to promote and propagate Washington's anti-China policy initiatives.
US officials, however, emphasized that Sherman's trip over the weekend to China, where she is due to hold talks with Chinese Foreign Minister Wang Yi, is aimed at ensuring that competition between the two powers does not spill over into a major conflict, according to local press reports.
The punitive move marked the second time this year that China has imposed sanctions on American officials that served under former US president Donald Trump, who adopted a hawkish line against Beijing and confronted it over trade, business practices, and other issues.
Just before Joe Biden was sworn in as president in January, China announced sanctions against outgoing Secretary of State Mike Pompeo and 27 other top Trump officials.
​The Biden administration slammed the move "unproductive and cynical."
The development came as Beijing also slammed the US for slandering its efforts to pursue criminal suspects overseas, after Washington accused China of targeting and intimidating dissidents in other countries.
"The US side is slandering China's work of recovering fugitives and stolen goods," Chinese Foreign ministry spokesman Zhao Lijian said on Friday. "China firmly opposes this," he added.
Zhao further explained that the US was home to the largest number of suspects accused of corruption and other economic crimes in China.
His remarks came a day after the US Justice Department announced the indictment of two Chinese nationals, including a prosecutor, for "acting as and conspiring to act as unregistered agents" of China in Chinese efforts that the US has called Operation Fox Hunt.
The Justice Department accused the Chinese prosecutor, Tu Lan, of having traveled to the US in 2017 to direct an alleged "harassment campaign" aimed at "bullying" Chinese residents to return home to face criminal charges.
The rivalry between the US and China has intensified in recent years with Beijing's growing international clout and rapid economic progress, emerging as a viable counter-weight to the US.
China hoped for an improvement in relations under Biden, who succeeded Donald Trump in January, but the new administration has shown no sign of backing down on hardline policies toward China.
The two sides are at odds over a range of issues, including alleged human rights abuses in Xinjiang, the disputed territories in the South China Sea, cyberattacks, and Beijing's policies regarding Hong Kong.