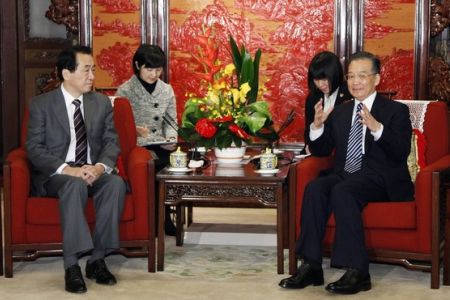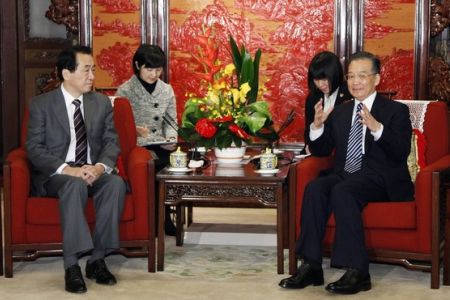 Leaders of China and Japan have agreed to improve strained ties after mutual diplomatic relations reached a low point over the detention of a Chinese citizen.
"We confirmed a return to the starting point of improving our strategic mutually beneficial relations," said Japanese Prime Minister Naoto Kan on Tuesday.
He made the remarks after a meeting with his Chinese counterpart Wen Jiabao on the sidelines of an Asia-Europe summit in Brussels.
"We both said the current situation is not desirable," Reuters quoted Kan as saying.
Relations between the two sides soured last month after Japan held in custody a Chinese fishing boat captain for several weeks.
The arrest was made after a Chinese trawler collided with two Japanese Coast Guard vessels near a disputed chain of islands in the East China Sea.
"We agreed to hold individual high-level talks on a suitable basis," Kan went on to say.
The latest diplomatic row, however, intensified between the two Asian economic powers over the ownership of the disputed islands in the East China Sea.
Both states claim sovereignty over the islands that are reported to have vast oil and gas reserves.
The Japanese premier also stressed that he saw the disputed islands as Japanese territory.
Beijing and Tokyo had agreed to "hold a high-level China-Japan meeting at a suitable time," the Chinese Foreign Ministry said in a statement.
"Wen pointed out that it serves the fundamental interests of both countries and peoples to protect and advance the China-Japan strategic relationship, which is of mutual benefit," it added.