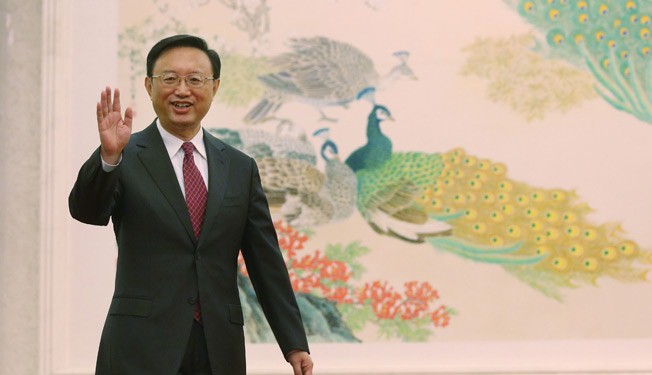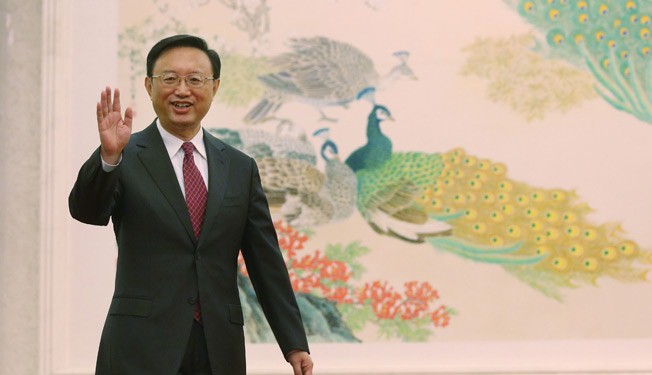 Chinese State Councilor Yang Jiechi has praised Iran's goodwill and constructive approach and continued cooperation towards the settlement of the dispute over Tehran's nuclear energy program.
He also stressed the need for the peaceful settlement of the issue, expressing his country's opposition to sanctions against Iran, Press TV reported.
The top Chinese official made the remarks during a meeting with Iran's Deputy Foreign Minister Morteza Sarmadi in Beijing on Saturday.
Yang said that it was China's policy to maintain high-level friendly relations with Iran.
The visiting Iranian official, for his part, stressed Iran's interactive approach with world countries and expressed hope that the fresh round of nuclear talks between Iran and the six world powers would be held in a cooperative and win-win atmosphere in order to find a solution to settle problems.
He also said that Iran pursued a policy of consolidating high-level relations with China, adding that it was a foreign policy priority for Iran to cooperate with China to help peace in Asia and the world.
Sarmadi also held a separate meeting with his Chinese counterpart Zhang Yesui, during which the two officials welcomed the new climate ahead of upcoming nuclear talks between Iran and the opposite side. They also discussed Tehran-Beijing cooperation.
The Iranian official's visit to China comes ahead of the upcoming talks between Iran and the five permanent members of the UN Security Council plus Germany on Tehran's nuclear energy program.
The two sides have agreed to meet in the Swiss city of Geneva on October 15 and 16 for a fresh round of talks.
The United States, Israel and some of their allies have repeatedly accused Iran of pursuing non-civilian objectives in its nuclear energy program, with the US and European Union using the claim as an excuse to impose illegal sanctions against Tehran.
Iran categorically rejects the allegation, arguing that as a committed signatory to the Non-Proliferation Treaty (NPT) and a member of the International Atomic Energy Agency (IAEA), it has the right to use nuclear technology for peaceful purposes.