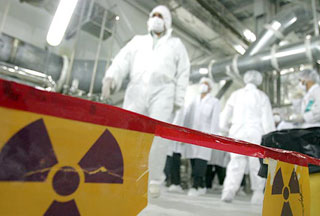 After France floated the idea of tougher sanctions against Iran, China rejects the push, saying more efforts should be made to reach a breakthrough regarding the country's nuclear issue.
French Foreign Minister Bernard Kouchner said Monday that the international community has no other choice than to impose new sanctions on Iran over the country's nuclear program.
Reacting to the stance, Chinese envoy to the UN Security Council said, "The door to diplomatic efforts is not completely slammed yet. Efforts should focus on trying to find a solution to the current impasse."
"We ask for more time to be given and efforts to be made to see if we can reach some sort of breakthrough," Chinese envoy La Yifan said.
The Chinese official's remarks, whose country is a veto-wielding member of the Security Council and can block more sanctions on Iran, came as the US administration had previously set December 31 as the deadline for progress on the diplomatic track.
Iran faces pressure to halt its nuclear enrichment as world powers claim the program is aimed at building a nuclear bomb.
Tehran, however, says nuclear weapons have no place in its defensive doctrine and has called for the removal of all weapons of mass destruction from across the globe.