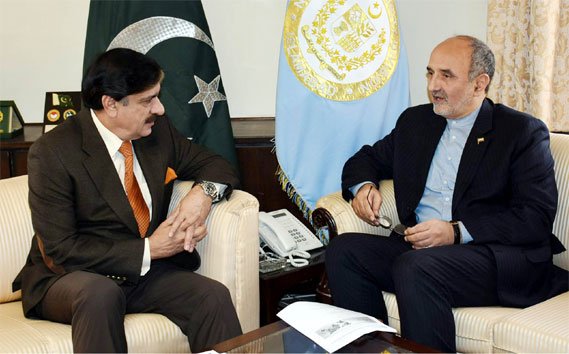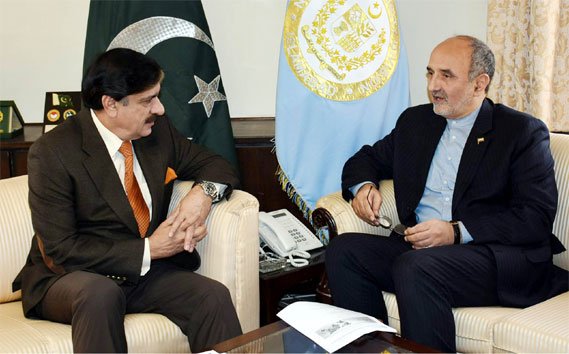 The Iranian ambassador to Pakistan, describing as a regional game-changing endeavor the China Pakistan Economic Corridor (CPEC), has expressed Tehran's willingness to join the project.
Mehdi Honardoost, during a recent meeting with Pakistan's National Security Advisor Nasser Khan Janjua in Islamabad, hailed Iran's eastern neighbor's regional role.
The Muslim World is passing through challenging times and Pakistan can play a very productive and balancing role in any given scenario.
Nasser Khan Janjua, on his part, said that by developing broader understanding about their stances on key regional issues, the two neighboring nations can pave the way to enhance bilateral engagements.
Besides examining bilateral relations, the two officials also discussed economic prospects of the CPEC as well as the security issues of the Muslim World.
Earlier and on the sidelines of the UN General Assembly meeting, Iranian President Hassan Rouhani in a meeting with former Pakistan Prime Minister Nawaz Sharif had expressed Iran's interest to be part of the CPEC.
Under the CPEC many infrastructure projects are under construction throughout Pakistan. Originally valued at 46 billion dollars, the value of CPEC projects is now worth 62 billion dollars.
The project will link Pakistani Gwadar Port to Xinjiang Province in China.