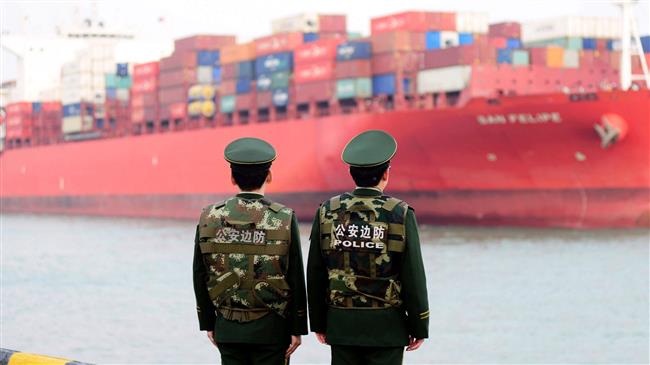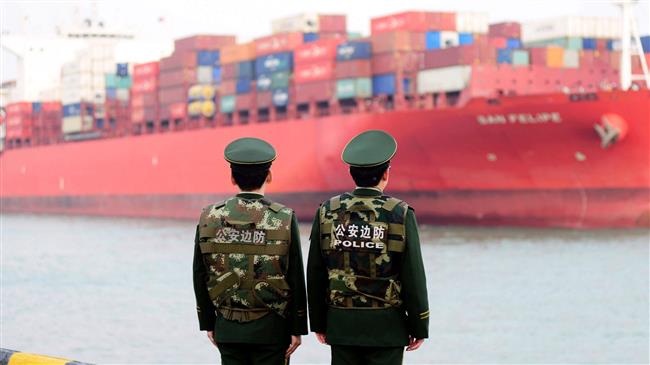 China says it is ready to fight "at any cost" in a worsening trade dispute with the United States, shortly after US President Donald Trump threatened to slap tariffs on an additional $100 billion in Chinese goods.
China's Commerce Ministry said in a statement on Friday that Beijing would retaliate with fresh measures to safeguard its interests if Washington stuck to its actions.
"We don't want a trade war but we aren't afraid of fighting one," a spokesperson was quoted as saying in the statement posted on the ministry's website.
"If the US side disregards opposition from China and the international community and insists on carrying out unilateralism and trade protectionism, the Chinese side will take them on until the end at any cost," it said.
Earlier in the day, the Chinese Global Times denounced Trump's threat of more trade action as "ridiculous."
"This latest intimidation reflects the deep arrogance of some American elites in their attitude towards China," the daily wrote in an editorial.
Trump said in a White House statement on Thursday that he had directed trade officials to "consider whether $100 billion of additional tariffs would be appropriate."
He said the further tariffs were being considered "in light of China's unfair retaliation" against earlier US trade actions by Washington, which included a proposed $50 billion of tariffs on Chinese goods.
China retaliated Wednesday by announcing plans to impose levies on $50 billion worth of major US exports such as soybeans, cars, and small aircraft.
Chinese analysts warn that the escalation of tariffs is likely to cause more political trouble for Trump than for Beijing because of the differences in the two countries' governance structures.
'Wall Street is unhappy'
Trump has triggered the trade dispute last month by imposing heavy tariffs on imported steel and aluminum. He signed paperwork enacting tariffs of 25 percent on steel and 10 percent on aluminum during a ceremony at the White House.
The move sent shivers through financial markets, caused legal disputes and raised fears that the confrontation could provoke a damaging trade war.
"This is what a trade war looks like, and what we have warned against from the start," said National Retail Federation President and CEO Matthew Shay on Friday.
Shi Yinhong, a professor of international relations at Renmin University in Beijing, explained, "Wall Street is not happy, and this is damaging for Mr. Trump at home."
He said that a trade war "will hurt both countries, but in the US, this could hurt the Republican Party in the November midterm elections. China does not have this problem."