China
Asia-Pacific
Korea
World News
China, Russia submit reworked proposal to lift UN sanctions on North Korea
China and Russia have reworked a draft resolution urging the UN Security Council to ease sanctions on North Korean exports with the intent of "enhancing the livelihood of the civilian population" in the east Asian country.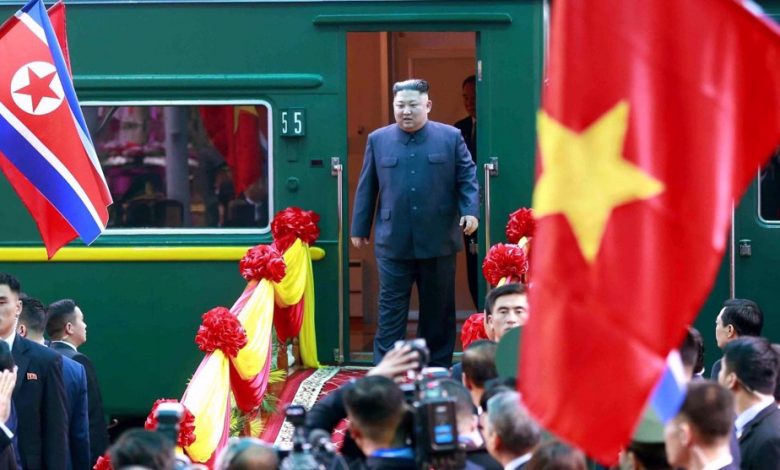 The draft resolution was first pitched by the two countries in December 2019, seeking revocation of sanctions that were not directly related to the country's nuclear program.
The two regional powers held two informal rounds of talks on the draft resolution last year, but never formally put it forward for a vote.
The reworked draft proposes removing a ban on Pyongyang's exports of statues, seafood and textiles, as well as lifting a cap on refined petroleum imports.
It also includes measures like revoking a ban on North Korean workers overseas and exempting inter-Korean rail and road projects from UN sanctions.
North Korea has been subjected to international economic sanctions since 2006 in relation to its ballistic missile programs and nuclear activities. However, the UN Security Council imposed additional sanctions in 2017 on the country's exports of coal, iron ore, seafood, textile and other products to limit its foreign currency.
In order for the draft to be passed as a resolution, it needs nine votes from the 15 member UN Security Council and no vetoes from any of the five permanent members – US, France, Britain, Russia or China.
Several anonymous UN diplomats were cited on Monday that China and Russia have not yet scheduled any talks on their reworked draft. They said the draft would be very unlikely to find little support.
A spokesperson for the US mission to the United Nations, while refusing to comment on the private council discussions, indicated that the US may obstruct the resolution.
"The Security Council has repeatedly affirmed that it is prepared to modify, suspend, or lift the measures as may be needed in light of the DPRK's (North Korea) compliance," the spokesperson said. "Yet the DPRK has taken no steps to comply with the Security Council's demands regarding its prohibited nuclear and ballistic missile programs."
'Double standards'
North Korea has long accused the US of double standards over its ballistic missiles program. Pyongyang has continued its ballistic missile and nuclear program even under the harsh UN sanctions. In recent weeks, it has tested a long-range cruise missile, a train-launched weapon, and a hyper-sonic warhead.
North Korea has also imposed border lock down since the beginning of the coronavirus pandemic, adding to the economic slowdown. Recently, land borders with China were reopened to compensate for the shortages through imports.
The new draft resolution would have the council acknowledge "the difficult situation of economy and livelihood of the DPRK in recent years, underscoring the necessity to respect the legitimate security concerns of the DPRK, and ensure the welfare, inherent dignity, and rights of people in North Korea."