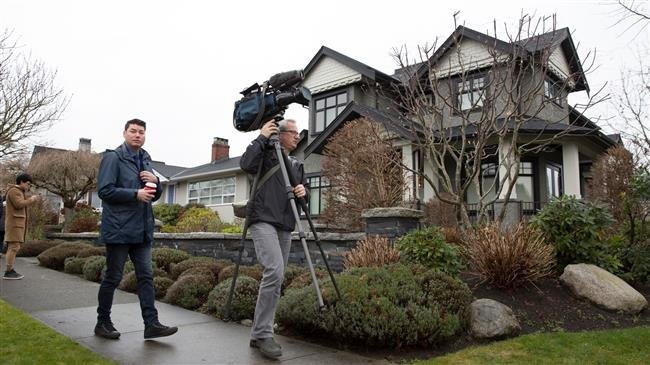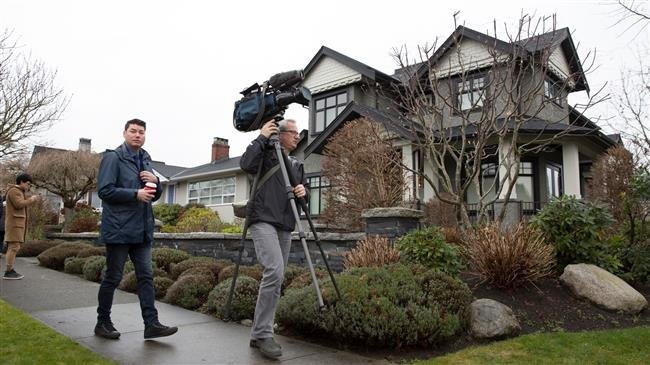 Beijing slams the UK and the European Union for adopting a double-standard approach towards the issue of human rights, saying the Westerners voice concerns over China's detention of Canadians while remaining silent on the case of a Chinese national arrested in the North American state.
Speaking at a news briefing on Monday, Chinese Foreign Ministry spokeswoman Hua Chunying said Beijing expressed "strong dissatisfaction and resolute opposition" to comments by Canada, the United States and others on the detained Canadians.
Two Canadians were detained in China earlier this month for what Beijing called engaging in activities that "endanger China's security." A third Canadian is also being held, pending deportation for working illegally in the Asian country.
The arrests came after Canadian police setained China's Huawei Technologies Co Ltd's chief financial officer, Meng Wanzhou, on December 1 in Vancouver, Canada.
On Saturday, Ottawa said it will maintain a high-level campaign in the coming days to seek support from allies as it pressures China to free the two detained Canadians.
The US, Britain and the European Union have expressed support for Canada over the arrests.
The Foreign Ministry says it is "aware of a Canadian citizen" having been detained in China, without offering any details.
Hua went on to say that the three Canadians stand accused of endangering state security so they are "of course" being detained, adding, "We urge relevant countries to earnestly respect China's judicial sovereignty."
She described the support of Britain and the European Union for Canada as "strange," asking, "What's this got to do with Britain and the EU?"
"When the Canadians illegally detained a senior executive at a Chinese company at the request of the United States, where were they?" she said. "Their so-called human rights have different standards for different countries' citizens."
Canada says it arrested Meng at the request of the United States, which is engaged in a trade war with China. Meng faces extradition to the United States to face fraud charges which carry a maximum sentence of 30 years jail for each charge.
The Chinese official once again urged Canada to release Meng and the United States to withdraw its arrest warrant.
No Chinese state official has linked the arrest of the Canadians directly to Meng's arrest.
State-backed Chinese tabloid the Global Times said in a Monday editorial that Canada would "pay for its bad behavior."
"Canada's attempts to resolve a conflict with China by roping in its allies will never work," it said.