China
China warns Japan over interference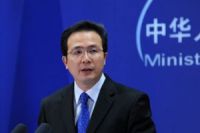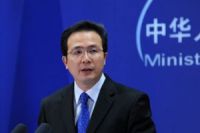 China has warned Japan against meddling in territorial disputes in the South China Sea, saying Tokyo pursues a "secret purpose."
According to AFP, the Chinese Foreign Ministry said on Friday that a recent statement made by Japan is considered as political interference in the South China Sea.
The ministry urged Japan to take a realistic approach to protect peace and stability in the region.
Chinese Foreign Ministry spokesman, Hong Lei, said "The relevant Japanese statement neglects reality and confuses the facts, and takes a political motive to interfere with the situation in the South China Sea for a secret purpose."
The statement comes a day after Japanese Prime Minister Shinzo Abe expressed concern over regional tensions.
The Japanese premier said China provoked tensions by unilateral drilling in disputed waters.
China and Japan have been involved in a separate dispute over islands in the disputed waters.
Fears of an ensuing conflict grew in November 2013, when China imposed an Air Defense Identification Zone (ADIZ) over the East China Sea and announced that it required notification from planes crossing the area.
The Chinese government is also in rows with the Philippines, Vietnam, Taiwan, Malaysia, and Brunei over the boundaries in the South China Sea.