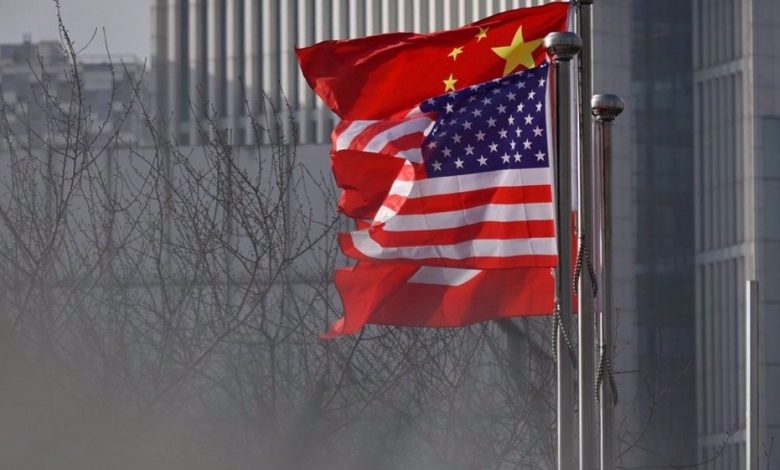 China has warned the outgoing US administration against interference in its domestic affairs, saying Washington will have a "heavy price" to pay for recent threats to impose sanctions on Chinese officials over detentions in Hong Kong.
The warning, by China's Foreign Ministry spokeswoman Hua Chunying, came on Thursday after US Secretary of State Mike Pompeo said Washington was considering plans to levy sanctions on Chinese state agencies and officials over the arrest of more than 50 anti-government protesters in Hong Kong, including an American citizen.
Pompeo said the US would impose sanctions on Chinese officials for what he claimed was "undermining Hong Kong's democratic processes," and referred to the detentions as the "Chinese Communist Party's contempt for its own people and the rule of law."
The Chinese Foreign Ministry spokeswoman said Pompeo's comments represented a serious interference in China's internal affairs.
"We urge the US to stop interfering in China's internal affairs, harming China's interests, and undermining China-US relations," Hua said in a news briefing in the capital, Beijing.
"China will take all necessary measures to firmly safeguard its sovereignty and security interests, and the US will pay a heavy price for its wrongdoings," the Chinese official said.
Kong Kong has been governed under the "one-country, two-system" model since 1997, when the city's rule returned from Britain to China, meaning that Chinese sovereignty is applied to the city even as it has its own government.
The US has ramped up its mudslinging campaign against China since June 2019, when anti-government protests started in Hong Kong over a proposed extradition bill.
Washington has gone as far as imposing sanctions against Hong Kong's leader Carrie Lam, whom it accuses of a pro-Beijing leaning.
Although the extradition law was later shelved, the demonstrations continued for the following several months and became more violent, endangering the lives and property of local citizens. Protesters also called for Hong Kong's secession from China.
Beijing, which blamed Washington for inciting the protests, was then forced to introduce a national security law to avert foreign interference and secession.
Diplomatic relations between Washington and Beijing have dropped to the lowest level in decades under US President Donald Trump.
The two countries are currently at loggerheads over numerous issues, including trade, technology, Taiwan, navigation in the East and South China Seas, and the coronavirus pandemic, besides Hong Kong.