Christian militia, UN forces clash in CAR, six killed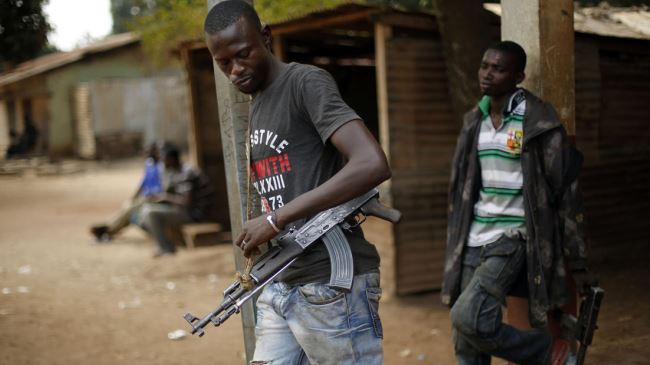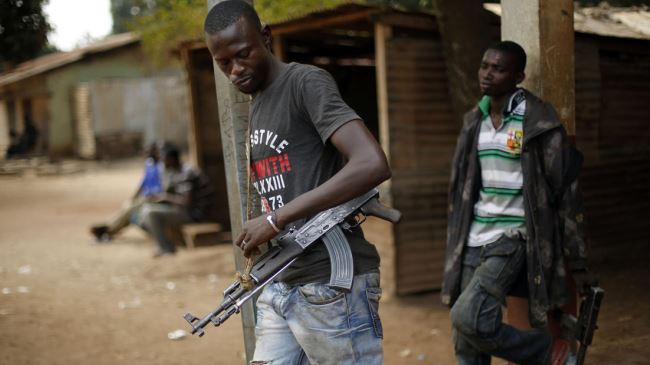 At least six people have been killed and 10 others injured in fresh clashes between Christian militiamen and United Nations peacekeepers deployed to the Central African Republic (CAR).
Local sources said on Thursday that shooting erupted between the two sides in the border town of Cantonnier after the forces with the UN Mission for Stabilization in Central African Republic (MINUSCA) tried to disarm the Christian militiamen, also known as the anti-balaka.
Reports say the victims include two militants and four civilians.
"Yesterday the anti-balaka came out to clean their weapons. Bystanders alerted MINUSCA who came to take the weapons. But they refused. They started to shoot and MINUSCA fired back," journalist Firmin Yaiman said.
MINUSCA spokesperson Myriam Dessables also confirmed the incident.
The exchange of fire in the town situated along the border with Cameroon reportedly lasted for hours.
The bodies of four civilians were found in neighborhoods near the site of the clashes.
The African country descended into chaos last year, when Christian armed groups launched coordinated attacks against the Seleka group that toppled the government in March 2013.
On December 5, France invaded its former colony after the United Nations Security Council adopted a resolution giving the African Union and France the go-ahead to send troops to the country.
However, foreign troops have so far failed to contain the violence in the country.