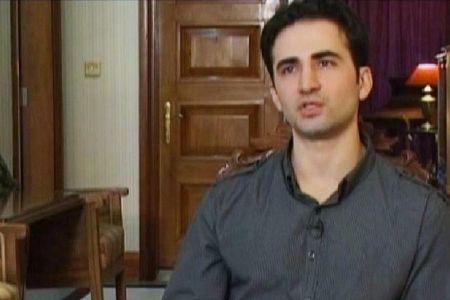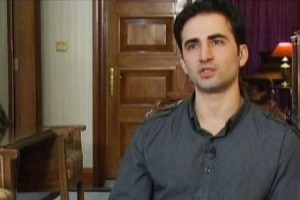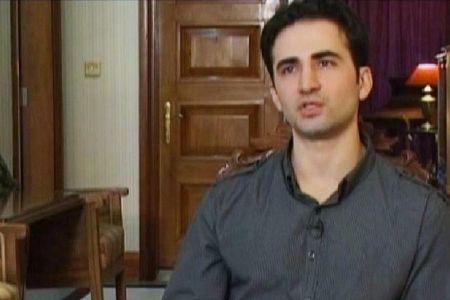 A CIA-affiliated spy Iran captured earlier this month in the country has been receiving orders from BAE Systems, a British weapons company headquartered in London.
The CIA agent, Amir Mirzai Hekmati, is a US citizen of Iranian origin born in the US state of Arizona, whose "mission", according to his own confessions, has been to infiltrate the Islamic Republic's intelligence ministry.
The agent said he joined the US Army in 2001 and had a decade of intelligence training.
Hekmati was sent to the US-run Bagram Air Base in Afghanistan and given access to classified US intelligence before flying to Tehran to try to entice the Iranians with it and establish his value to them.
The Iranian intelligence ministry announced on Saturday it had arrested "the Iranian-origin CIA agent" before he could infiltrate the ministry to "feed it deceptive information on a large scale and spy on it."
The ministry added that "Iranian networks monitoring activities in the Bagram base" discovered Hekmati's presence and blew the operation.
"It was their plan to first burn some useful information, give it to them (the Iranians) and let the intelligence ministry think that this is good material and contact me afterwards," the clean-shaven man in his 20s said.
Hekmati said he had worked for the US Defense Advanced Research Projects Agency (DARPA) between 2005 and 2007.
He added that he then moved to a computer games company called Kuma Games specializing in shoot-'em-up entertainment that was really funded by the CIA to develop games aimed at swaying public opinion.
Hekmati then was sent to another company, Cubic, to carry out intelligence work, and then to Britain's defense group BAE Systems, which is affiliated to the Ministry of Defense (MoD).
Both BAE Systems and the CIA contacted him and recruited him for a top-secret mission, which involved him going to Washington for a briefing and then being dispatched to Afghanistan, where he worked out of a base, traveling from there into Iraq, Iran and United Arab Emirates as part of his mission.
The revelations are yet another proof that Britain and the US and their affiliated bodies are working hand in hand to carry out sabotage acts inside Iran as part of their vicious attempts to destabilize the country and plunder the vast resources of the Persian Gulf region.
Last year, the head of Britain's foreign spying apparatus, MI6 bluntly said that 'diplomacy was not enough to stop Iran from developing its nuclear program'.
"Stopping nuclear proliferation cannot be addressed purely by conventional diplomacy. We need intelligence-led operations to make it more difficult for countries like Iran to develop nuclear weapons," MI6 chief John Sawers said.
After a while, two Iranian nuclear scientists were martyred and the role of the spy agencies of Israeli regime (Mossad), Britain (MI6) and the US (CIA) in the terror attacks were confirmed by their own sources.
This is while that Iran has always reiterated that its nuclear activities are solely for peaceful ends and argues that as a signatory to the Nuclear Non-Proliferation Treaty (NPT) and a member of the International Atomic Energy Agency (IAEA), it is the country's inalienable right to develop nuclear technology for peaceful purposes.
The IAEA has been monitoring Iran's nuclear facilities non-stop and conducted numerous inspections of the facilities, but it has never provided evidence indicating the Islamic Republic's nuclear activities have diverted from the civilian path.