Syria
Citizens of the Occupied Golan calls on some regimes to stop supporting terrorism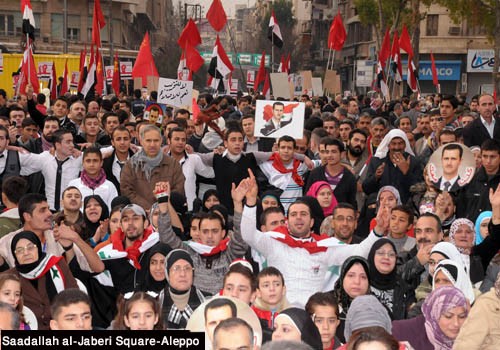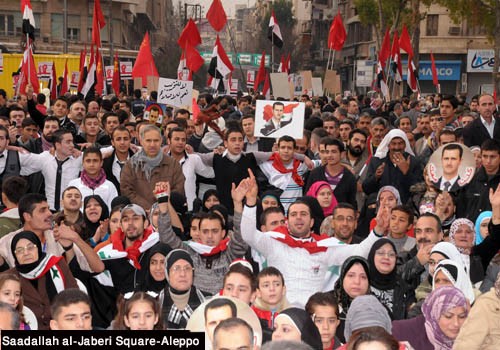 Citizens of the occupied Syrian Golan called on some countries to stop supporting the armed terrorist groups in Syria, hoping that the international conference on Syria, Geneva2, would be a start to solve the crisis in Syria.
They told SANA in a statement that the international conference could be a start to solve the crisis in Syria through dialogue, a goal that the Syrian government always seeks.
For his part, Said Farhat said " we have been waiting for the liberation of Golan for long time and preserving our soldiers for that goal, but the war against terrorism imposed itself as part of the liberation war."
For his part, liberated captive Sedqi al-Maqet wondered about "Which opposition will participate in Geneva2 conference, what is its form, who would they represent."
Al-Maqet affirmed that the dialogue should be among the Syrians, adding that the Syrian people are the only ones to choose their future, not through the foreign orders.
During a mass meeting Monday in Deir Ezzor, party and popular activities called for exerting more efforts to confront the global war to which Syria is exposed, in addition to enhancing the national unity and supporting the Syrian Arab Army in facing the armed terrorist groups which are supported by Saudi Arabia, Qatar and Turkey with European-US-Zionist cover.