Syria
Civilians in Northwestern Syria Engage in Heavy Fighting with Turkish Army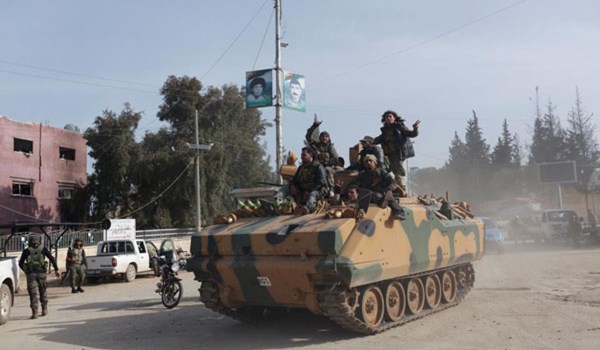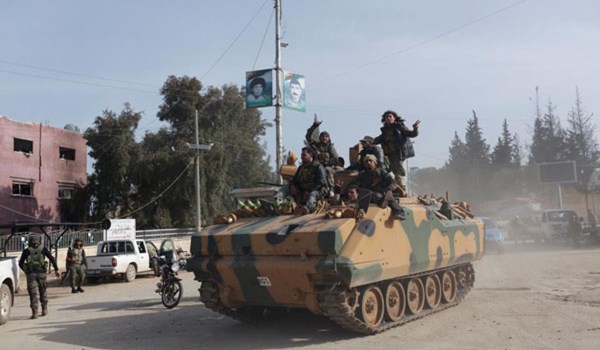 People in Idlib province near the border with Turkey engaged in clashes with the Turkish army after the latter gunned down a farmer on Monday.
Civilians in the small border town of Kafr Houm West of the town of Harem in Northern Idlib fought with Turkish army men after a Turkish border guard gunned down one of the local farmer.
The Syrian civilians, who were enraged by the Turkish army's measures, demonstrated and attacked the Turkish army's checkpoints.
The clashes inflicted several casualties on both sides.
In a related move by Turkey in Northern Syria on Friday, Afrin Local City Council affiliated to the Ankara-backed Free Army embarked on renaming streets and squares in the town.
The sources said that some of the streets and squares were named after Turkish figures, adding that the names of streets were written in both Arabic and Turkish alphabets.
They went on to say that the Ankara-backed militants changed al-Saraya Square to Recep Tayyip Erdogan Square and Kawa Square to Olive Branch Square that was the codename of a military operation by the Turkish troops in the region.