North America
World News
Civilians killed in Ukrainian shelling; US hints at Biden-Putin meeting
Pro-Russia fighters in eastern Ukraine have announced the deaths of two more civilians as a result of shelling by Ukrainian troops amid the steadily rising tensions in the region.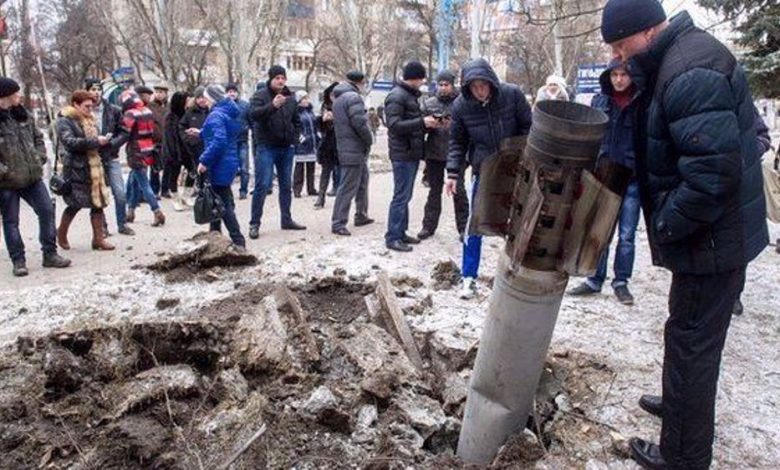 The deadly shelling by the Ukrainian military occurred late Sunday, Russia's RIA news agency quoted representatives of the self-proclaimed Luhansk People's Republic further as saying on Monday.
The latest civilian casualty took place a day after the Ukrainian military reported the death of one of its soldiers in heavy shelling by pro-Russia separatists.
Over the past few days, Ukraine's government troops and pro-Russia fighters have accused each other of mounting attacks which have escalated the tense situation created by the West's military buildup and Russia's flexing of muscles in response.
Biden's tentative nod to meeting Putin
The White House declared late Sunday that US President Joe Biden had accepted "in principle" to meet his Russian counterpart Vladimir Putin only if Moscow would not have invaded Ukraine by then.
"We are always ready for diplomacy. We are also ready to impose swift and severe consequences should Russia instead choose war," White House Press Secretary Jen Psaki said in a statement Sunday night.
The meeting, according to Psaki, would take place after US Secretary of State Antony Blinken and Russian Foreign Minister Sergei Lavrov meet later this week on Thursday per a previous arrangement by the two sides.
A White House official was cited by CNN as saying that Blinken and Larov would discuss a possible summit between Biden and Putin when they meet in Europe but added a note of caution about those talks.
"Blinken and Lavrov will discuss further if the invasion hasn't started by then — in which case it's all off," he said.
Psaki's confirmation of a potential Biden-Putin summit followed a statement by the Elysee Palace in France, also declaring that the two presidents had "accepted in principle" a virtual meeting brokered by French President Emmanuel Macron, who held separate phone calls with Biden and Putin on Sunday.
Macron has emerged as a diplomatic go-between of sorts ahead of his country's presidential election in April as the crisis in Europe unfolds. He met Putin earlier this month in Moscow, and spoke to the Russian leader by phone twice on Sunday.
The French presidency's statement said the summit would be followed by a subsequent gathering of "relevant stakeholders to discuss security and strategic stability in Europe".
The statement, however, did not specify who those stakeholders are.
Psaki on Sunday insisted that Russia was set to invade Ukraine, claiming that the country "appears to be continuing preparations for a full-scale assault on Ukraine very soon".
The White House says it has already prepared an initial package of sanctions that includes barring US financial institutions from processing transactions for major Russian banks.
The Kremlin warned the West against keeping up its daily predictions of a "Russian invasion" of Ukraine, saying they might lead to dire consequences.
"The fact is that this directly leads to an increase in tension. And when tension is escalated to the maximum, as it is now, for example, on the line of contact (in eastern Ukraine), then any spark, any unplanned incident or any minor planned provocation can lead to irreparable consequences," Kremlin spokesperson Dmitry Peskov said.
"So all this has – may have – detrimental consequences. The daily exercise of announcing a date for Russia to invade Ukraine is a very bad practice," he added.
Washington has over the past month kept accusing Moscow of planning to attack Ukraine by stationing as many as 190,000 troops in and around Ukraine's borders. Russia has rejected the allegations, saying the military build-up is defensive in nature.
In a major step to de-escalate the situation, Russia announced last week that some of the troops deployed in areas bordering Ukraine would return to their bases. It also released footage showing tanks and armored vehicles being loaded onto railway flatcars.
The US and its NATO allies, however, say they have seen no significant withdrawal of Russian troops from Ukraine's border.
Ukrainian President Volodymyr Zelenskiy has repeatedly criticized the Western states for stoking tensions and called on them to avoid creating "panic". Zelensky has said the panic-triggering alerts are placing a heavy burden on his country's economy.
Zelensky's office issued a statement on Saturday, insisting that the situation in Ukraine's east "remains under full control".