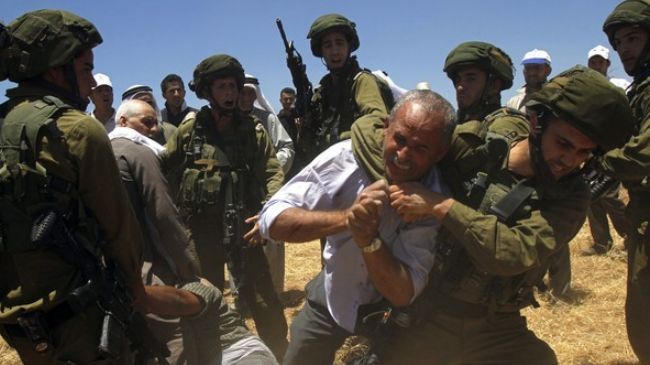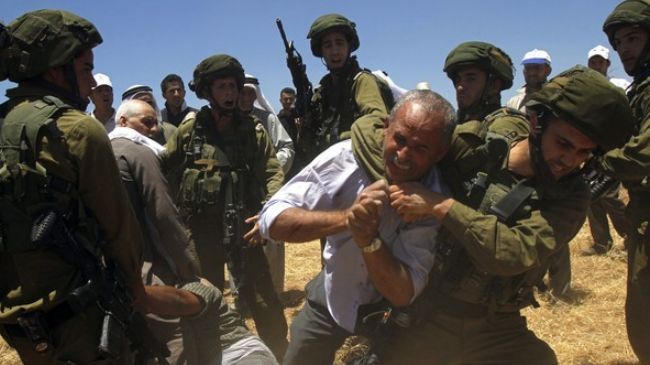 Israeli forces have clashed with dozens of Palestinian protesters following the Israeli army's decision to allow illegal settlers to install a settlement outpost in the occupied West Bank.
Clashes broke out between scores of Palestinian youths and Israeli soldiers in the city of Beit Sahour, east of Bethlehem, on Sunday. Israeli troops fired stun grenades at the demonstrators to disperse the crowd.
Meanwhile, Palestinian Authority Foreign Minister Riyad al-Maliki has called for the immediate cessation of settlement expansion activities in the West Bank, saying such expansionist moves undermine efforts to revive the so-called peace talks.
"For us, stopping settlement construction is vital, important and essential to really sit down and talk about the subject of negotiations," Maliki said.
He added, "Without this, it will be difficult, if not impossible to find a Palestinian interested in sitting down and talking with the Israelis."
"It is not a Palestinian condition. It is a requirement by the international community," the senior Palestinian official pointed out.
The UN and most countries regard the Israeli settlements as illegal because the territories were captured by Israel in a war in 1967 and are hence subject to the Geneva Conventions, which forbids construction on occupied lands.
The presence and continued expansion of these settlements has created a major obstacle for the efforts to establish peace in the Middle East.
Israel agreed to freeze settlement construction under the Roadmap for Peace plan in 2002. But it has failed to comply with that commitment despite repeated and widespread international condemnation.
More than half a million Israelis live in over 120 illegal settlements built since Israel's occupation of the Palestinian territories of the West Bank and East al-Quds in 1967.