Palestine
Clashes erupt between Palestinian mourners and Slaughterer Israeli troops in West Bank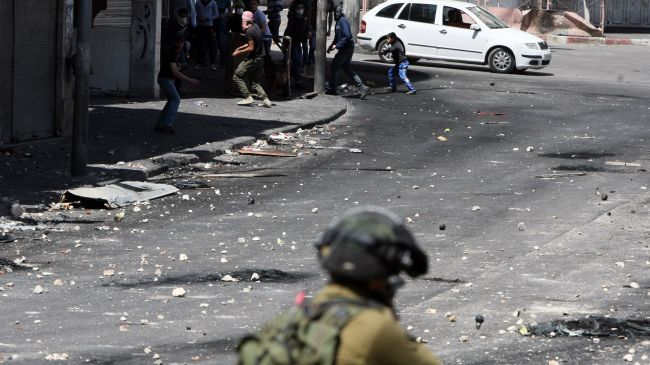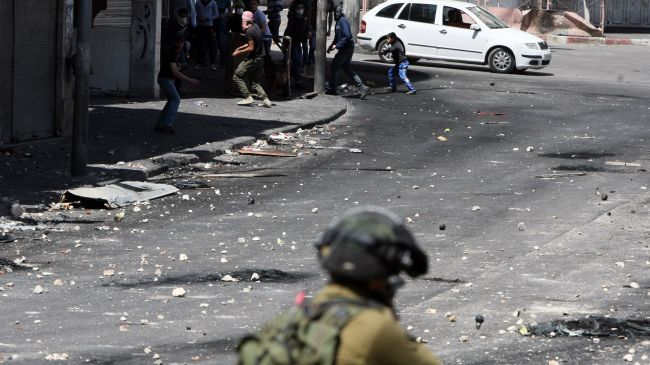 Israeli forces have clashed with Palestinian protesters in the occupied West Bank after thousands attended the funerals for two Palestinian teenagers killed by Israeli forces, as well as a Palestinian activist who died in an Israeli prison.
Thousands of mourners packed into the streets of the southern West Bank city of al-Khalil (Hebron) on Thursday to lay to rest the body of Maisarah Abu Hamdiah, a cancer-stricken inmate who lost his life in an Israeli jail due to the lack of medical care on Tuesday.
Palestinian officials have said they hold the Israeli regime responsible for the death of the 64-year-old inmate.
Abu Hamdiah's sister told reporters at the funeral that her brother had been shackled to his bed when dying "even though he could not move his body" and had only been given pain-relief medication despite the cancer diagnosis.
"My brother is a symbol because he worked in the resistance since he was a young man, for about 45 years," she said.
After the funeral, Palestinian youths threw stones at Israeli soldiers who responded with tear gas, stun grenades and rubber bullets.
Similar clashes broke out in northern West Bank where hundreds of people took part in the funerals of Amer Nasser, 17, and Naji Balbisi, 18, from the village of Anabta. The two teenagers were killed at an Israeli checkpoint near the West Bank city of Tulkarm on Wednesday night.
Meanwhile, acting Palestinian Authority (PA) chief Mahmoud Abbas issued a statement on Thursday, blaming the Israeli regime for the escalation of violence.
In the blockaded Gaza Strip, the Palestinian resistance movement Hamas called for a return to armed resistance in response to the recent Israeli aggression.