Europe
Clashes erupt in Scotland's Glasgow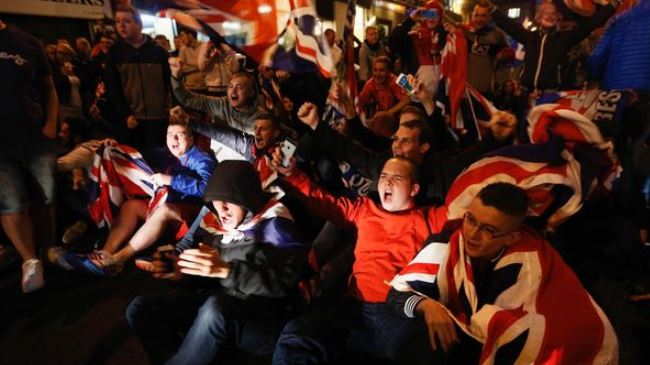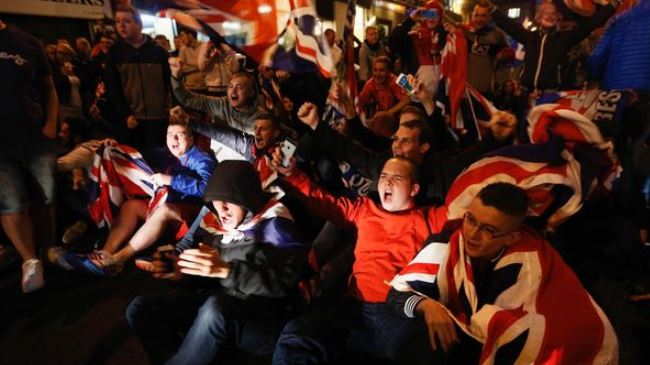 Clashes have broken out in Scotland's Glasgow between Yes and No campaign supporters following the failure of Scotland's independence bid.
The scuffles erupted on Friday in Glasgow's George Square, where hundreds of unionists engaged in a tense standoff with independence supporters.
Reports say Union supporters brandished Union flags, while both sides chanted slogans as they were separated by two lines of police. One side sang the national Scottish song, "Flower of Scotland", while the other sang "Rule Britannia".
"There has been some minor disorder which was quickly dealt with. No arrests have been made and the square has been closed to traffic," said a Scottish police spokesman.
Glasgow was one of four local authorities that voted yes for independence from the United Kingdom.
The confrontation took place after Scottish First Minister Alex Salmond announced his resignation due to failing to secure a majority for independence from the UK in the referendum.
Salmond told a press conference on Friday that he will stand down as Scotland's first minister and Scottish National Party (SNP) leader in November, when the party elects its next leader in a membership vote.
The first minister's remarks came shortly after official results in almost all the 32 council areas of Scotland showed that some 55 percent of Scottish people voted against the country's independence from the UK in the Thursday referendum.