Palestine
Clashes flare up in al-Khalil after killing of Palestinian youth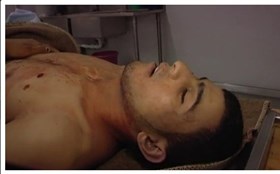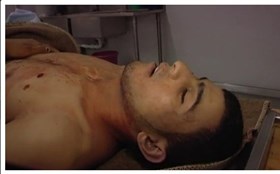 Violent clashes burst out in the Old City of al-Khalil south of the West Bank on Saturday evening after the news spread of the Israeli shooting to death of a young Palestinian man.
According to local sources in the city, the clashes were close to Abu Sneineh neighborhood amid an intensive presence of Israeli soldiers all over the Old City where live ammunition, rubber bullets, and tear gas grenades were heavily fired towards Palestinian youths who attacked the soldiers.
The sources also affirmed that the Israeli occupation forces (IOF) declared the Old City a closed military zone, announced a state of alert and imposed a curfew amid tight security measures.
According to Israeli army sources, Mahmoud Abu Juhaisha, a Palestinian youth, stabbed an Israeli officer at a military checkpoint. The officer sustained four stab wounds and his condition was described as critical.
Israeli soldiers present at the scene immediately fired at the youth and he was hit with five bullets that killed him on the spot.
According to eyewitnesses, the Israeli army at dawn Sunday stormed and provocatively searched Abu Juhaisha's house while most of his family members were at hospital to identify their son's body which was handed over by the IOF late Saturday night.
In the same context, local sources said that the Israeli Occupation Authorities (IOA) reneged on handing over the body of the minor Ali Abu Ghannam who was killed at dawn Saturday close to al-Zayyim checkpoint in Occupied Jerusalem. His family refused to receive his body Saturday morning as the IOA conditioned that only 20 Jerusalemites may participate in his funeral.
A state of tension has prevailed in the Old City of al-Khalil after Abu Juhaisha's death and settlers attacked Palestinian houses, hurled stones at Palestinian citizens, and assaulted the journalists who were in the area.