Europe
Clashes follow anti-far right Lyon rally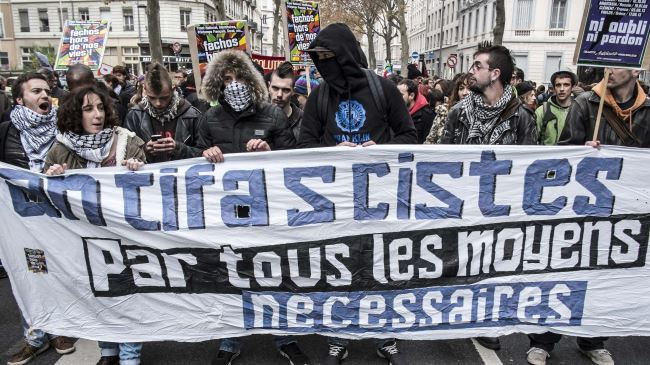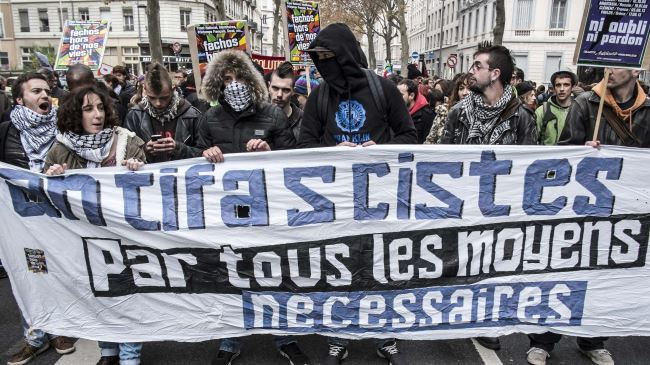 An anti-far right protest in the city of Lyon in east-central France is followed by clashes between police and participants.
The rally was held on Saturday as the country's far-right National Front party held its congress. Violence erupted about 20 minutes into the demonstration.
The protest was joined by Michele Picard, the mayor of Venissieux, a city on the outskirts of Lyon, who blamed French politicians across the political spectrum for helping the party gain votes by pitting different groups in the population against each other. "That's the breeding ground for fascism in France," Picard said.
In the absence of any challengers in party elections, National Front leader Marine Le Pen is expected to start her second term on Sunday.
Her father Jean-Marie Le Pen has said he believes Marine will win the next presidential election in 2017.
"The sooner [she becomes president], the sooner the better because the situation of France keeps worsening," he said.
Also on Saturday, France's former President Nicolas Sarkozy was elected the head of his right-wing UMP party, fueling speculations as to his resurgent presidential aspirations for the 2017 race.