Palestine
Clashes in East Al-Quds as Al-Aqsa is Sealed off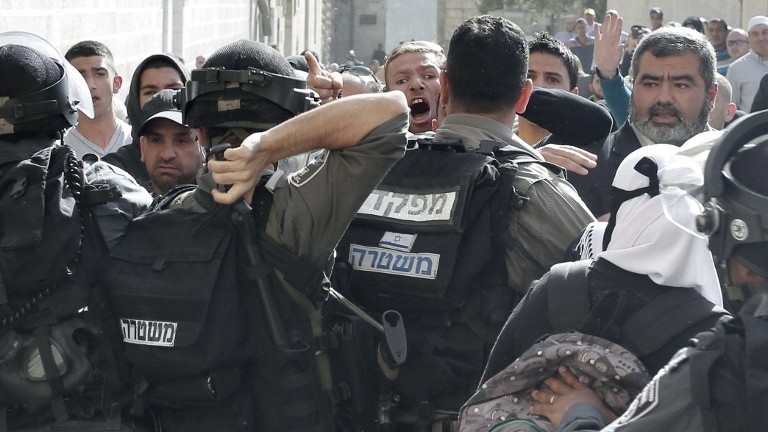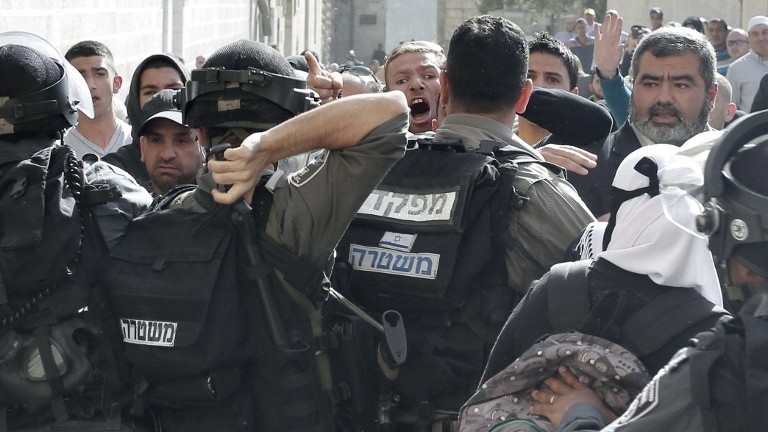 Clashes broke out between Palestinian protesters and Israeli forces on Thursday in East al-Quds (Jerusalem), after police killed a Palestinian man claiming suspected of trying to kill a hard-line Jewish activist.
Masked Palestinian protesters hurled stones at Israeli forces, who responded with rubber bullets to suppress the demonstration.
East al-Quds has seen near-daily clashes between Palestinian protesters and Israeli forces, particularly around a Muslims holy site in the Old City.
Violence reached a new high late on Wednesday, after a gunman shot and seriously wounded American-born right-wing activist Yehuda Glick outside a conference promoting greater Jewish access to the Al-Aqsa Mosque compound.
Israeli forces shot dead Moataz Hejazi after storming his house in the Abu Tor neighborhood of East al-Quds.The 32-year old Palestinian had spent 11 years in an Israeli jail and was released in 2012.
Israeli sources said the Palestinian was a suspect in the shooting of Glick.
All Palestinians have been denied entry into the al-Aqsa Mosque over the shooting of the right-wing activist.
Israel's closure of the Al-Aqsa mosque compound to all visitors following the shooting of a Jewish hardliner is tantamount to a "declaration of war," Palestinian president Mahmud Abbas said Yesterday.