Palestine
Clashes in Tulkarem during Aqsa solidarity march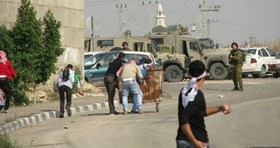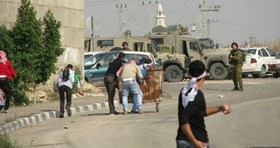 Violent clashes broke out Tuesday between Palestinian protesters and Israeli soldiers in Tulkarem city during a march in support of the Aqsa Mosque.
The protesters marched through the streets of Tulkarem chanting slogans in solidarity with the Aqsa Mosque and against the Israeli occupation.
Local sources said the clashes started at a checkpoint west of the city, where Israeli soldiers intensively fired tear gas and stun grenades at the protesters.
One young man suffered a bullet injury in the leg and many others suffered from inhaling tear gas, according to medical sources.
The Israeli occupation police forces on Tuesday stormed for the third consecutive day the Aqsa Mosque's courtyards and violently attacked the Muslim worshipers there in order to secure the entry of Jewish settlers in groups to mark the Jewish new year.