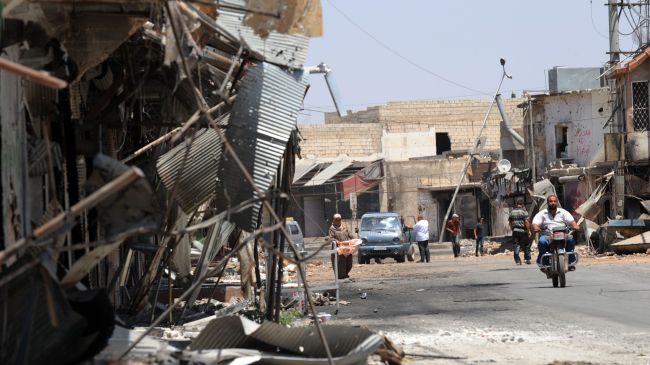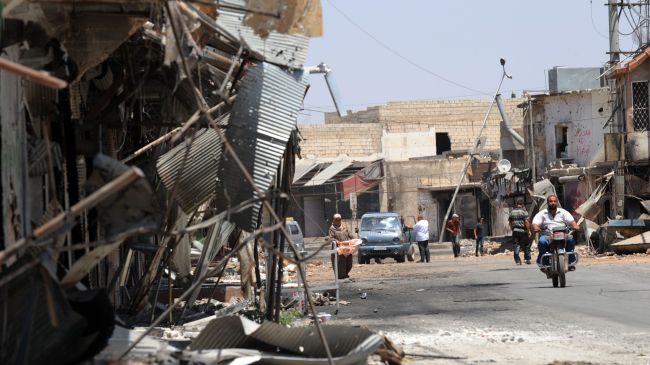 Clashes between Syrian security forces and U.S, Israel and other puppet regimes-backed armed gangs have been intensified along Syria-Lebanon border, while the battle rages on in Homs and Aleppo, Press TV reports.

The deadliest fighting, however, took place in the western province of Homs where around 150 rebels were killed in an Army operation.
Heavy clashes are also underway in the northern city of Aleppo.
There are reports of fierce fighting in the neighborhoods of Salah el-Din and Bab al-Hadid in Aleppo and the neighborhood of Hamidiya in Homs. Rebels are said to be using civilians as human shields.
Earlier, government forces repelled an attack on the house of the police chief and confiscated a large arms cache in the city.
Meanwhile, the Army says it is starting an operation in the Hama province in the west.
Syria has been the scene of violence by armed groups since March 2011. The violence has claimed the lives of hundreds of people, including many security forces.
Western states have been calling for Syrian President Bashar al-Assad to step down. However, Russia and China are strongly opposed to the Western drive to oust Assad.